Hello, coders! The current year has kicked our usual lifestyle pretty well, don't you agree? Being at the quarantine for almost half of the year really sucks. The sad fact remains that a lot of companies and start-ups ended up being destroyed and the sphere of software development is not an exception, unfortunately.
If you are either a leader of the development team, managing software engineers or just feeling responsible for your colleagues, it's time to raise their spirit. You should try to think about the mental state of your co-workers and I promise you that the results of your actions would be truly marvelous. You will notice how well the quality of the work improve and with what pleasure will your employees do everything that they are assigned.
How to motivate software developers?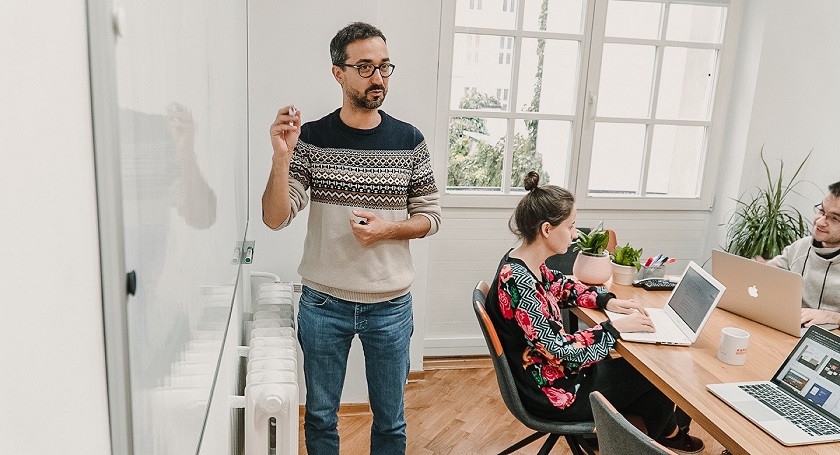 This question becomes the main one today. Here are six recommendations that will definitely help your team to feel better inside as well as to find the inner strength to work harder and with more enjoyment.
Listen
Who will listen to you and your orders if you don't listen to your employees? Though it might be hard, you have to find the particular approach to each person in your team.
As a leader, you must have a well-developed intuition that may help you to understand, when is the best time to speak, to cheer up, to joke or to sympathize.
Consider the fact that each member of your team is an individual. Someone might be easy-going, while another one might be an introvert who won't be open-minded with you at the beginning. In this case, you need to practice regular conversations in order to deserve one's trust. Listen to what they say, be attentive to their feelings. Believe me, nothing motivates better than the feeling that someone appreciates your words and cares about your problems.
Create a friendly environment
This point is logically following the previous one. Since the personal connection is created, the next step is to gather people together. Forget about annoying and forced team buildings. Everything should be natural and at ease.
From my point of view, the best option is to create a game-zone in your office that will include, for example, Playstation, table tennis or table football, or chess. Almost all developers are damn geeks, that's why it is a great idea. Make a 30 minute or 1-hour pause during the working day, so that your workers can have a little rest from their computers. This game-zone will be aimed not just for the rest, thus it will create a favorable microclimate for live communication.
Recognition of success
Though oblivion is inevitable, we are all going to die and nobody will remember us in hundreds of years – still recognition of our success makes us feel important.
Software engineers often take the initiative to do something new and to challenge themselves. Of course, they want their efforts to be noticed, which seems to be okay. Establish the culture of recognition, which may exist in the form of personal or public praise, money bonus or more trust in the company's business.
Satisfaction of technological needs
Imagine that you are an experienced driver that is used to working with classy cars, but in one moment you must drive a Lada. Then think about what your software developers might feel when they come to your company having high expectations, and then they see old and slow computers.
Don't be miserly concerning the technological part of the company. Only the best and the fastest computers will serve you for a long time. First of all, your people will be satisfied because they will have the possibility to work with new machines. Furthermore, the process of development will be much quicker, which will allow the team to make progress in more projects.
Opportunities for professional growth
Motivation grows in a person like a plant. The more you take care of it, the bigger it becomes. Show sincere interest to the professional needs of your team. A good idea is to offer them to take some additional training that will improve their technical skills.
Providing such opportunities will help the employees to understand that you are interested in them as specialists. They will actually feel loyal to your company and will be motivated enough to grow both personally and professionally.
Remember that you are responsible for your people. You are responsible for turning good developers into great developers.
Flexible infrastructure
This point includes flexible working hours and also the opportunity to work from home. This is an urgent question, especially in this tough time of the pandemic. Moreover, the software developer's job allows you to work from anywhere. You just need to create the structure of the remote work and to put in order the communicational and feedback systems.
Realizing the fact that you have a dream job where you have a flexible schedule, that you are not tied to one place, and that you earn good money, gives developers a huge motivation.