In many ways it seems that 2020 is the year the world was put on hold. You may have cancelled or postponed vacation travel. One day you will get to travel again. However, there are many questions that need to be answered.
Where Will You Go?
For months, you have likely been sticking close to home. Perhaps a summer vacation turned into a staycation or a family reunion became a glitchy video call. If so, you may yearn for a proper holiday.
However, if you are like many people, you are still reluctant to fly on a commercial airplane. You can rent a recreational vehicle and drive to a nearby national park. Or book a southern Caribbean cruise. Both have advantages over other types of trips: you unpack once and sleep in the same bed each night, while still seeing something new each day.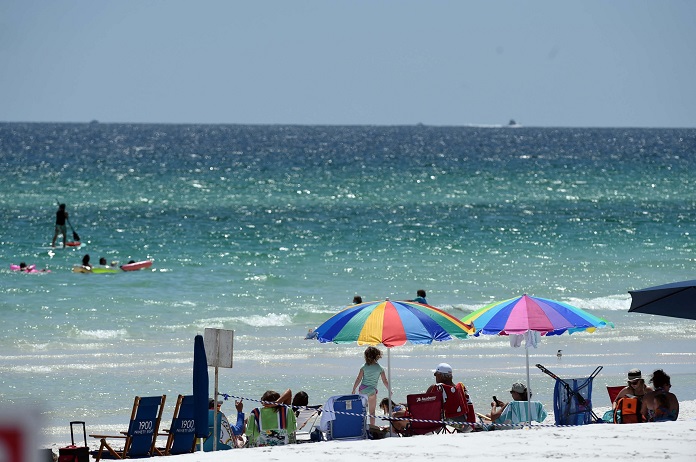 When Will Normal Travel Resume?
When you can go depends largely on where you will go. Travel within the contiguous United States should become largely unrestricted, but international travel may be in question for a while.
A market research firm that focuses on the travel industry reports that in April of 2020, half of U.S. adults planned to cancel travel plans; 45% of Americans plan to reduce travel in the future. Airline industry experts suggest that air travel may not reach previous levels until 2022 or beyond.
Still, a new normal is likely to emerge. As more countries open their borders to Americans, tourists will venture out. If you are an intrepid traveler you will pave the way, and if you return home with no disasters to report, others will follow. If you are more cautious, you may wait for a relatively healthy populace and economy before you indulge in leisure travel again.
What Benchmarks Should You Look For?
Individuals have their own comfort zones. Ultimately, you decide when you are ready for holiday trips again. Certain health and safety measures may offer you reasonable assurance that your vacation will not compromise the well-being of your family or community. You may wait until vaccines are available for contagious diseases prevalent anywhere in the world. You may wish to see more widespread mask wearing, and travel with transporters who enforce compliance. You may pay more attention to what is happening around the world, and wait until illnesses are not plaguing any major transportation hubs.
For financial peace of mind, you may wish to make vacation plans only with companies that offer flexibility. You should be allowed to reroute, reschedule or cancel your plans at any time, at no charge.
What Will Travel Look Like?
Many transportation and lodging entities are already offering heightened cleaning and sanitization measures; that will likely continue far into the future. You may prefer staying in a vacation home or cabin rather than a hotel room, and may prefer to stay in one place for the whole trip rather than changing locations.
Many tourist-dependent regions will offer good prices to lure travelers back, but it may take some creativity as well. If you are like many travelers, you are more likely to participate in outdoor activities than indoor ones. Touring museums and going inside historical buildings will be possible, but group size may be limited. The need for reservations may take some of the spontaneity out of your trip; planning ahead will be crucial. You may seek less populated places in another effort to avoid crowds.
Will Travel Agents Play a Role?
Planning a trip may become more complex in the coming months. You may want a travel agent or advisor to help you coordinate bookings and make all the necessary reservations. A travel agent can look ahead and prepare a Plan B for potential problem areas. Additionally, a professional in the travel industry may have an easier time securing your refund in the event of a cancellation.
Much is still uncertain, but leisure travel will be possible in the future. After this pause, each vacation may seem even more precious. Savor every moment of each trip.