Raksha Bandhan has always been a great festival of Indian culture that holds the affection of siblings for each other. It is the one on which sisters pray for their brothers and tie a vermilion thread on their wrist to preserve them from the evil powers. And, in return, brothers with many unspoken words promise their sisters to be with them throughout life to protect them from all the uneven situations. Whether, brothers are living how many miles apart; sisters never leave any stone unturned to make their Raksha Bandhan special. Keeping all this in mind, many online Rakhi stores were developed that offers one day Rakhi delivery services to make the tiring task of sending and receiving Rakhi a pleasurable one.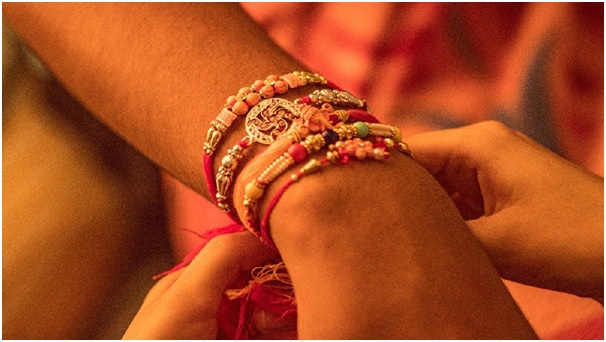 Tying a Rakhi is always related to the protection knot that sisters tie on the wrist of their brothers. All these words have been taken in some other respect by our culture. People living here have different aspects of the word "protection." Here, it means that brothers have to protect their sisters from all the evils around. But does it anywhere related to imposing a patriarchal bondation on the girls? Does it mean not to allow sisters to enjoy their lives? Do brothers also protect sisters by controlling them and ordering them not to talk to other males? Are male-friends banned for her? Is this the kind of brother that sisters of today's generation need? The answer is a big NO.
Protection needs to be in the controlled form. If any male tries to best-friend your sister, then you cannot be his enemy. This is not the right way to be in the social playground. The sisters whose dreams and freedom are murdered by such brothers for the sake of honor and freedom, they must have wished for their brothers not to be that protective. With the name of Indian culture, trapping sisters and females in the boundaries of respect, honor, customs, and religion is nothing but a reprimand. If anything that must be valued of this culture is the energy, the vibes, the sovereignty, the ambiance, and the remarkable aura and tendency to bind people of different religion and customs together. So, don't fake the things on the name of culture and live a life that is meant to be free from the outside decor and is enhancing the personality and the confidence of the person.
If we take the festival of Raksha Bandhan is the aspect, then sisters do not need patriarchal control in her life. The thing she needs is the motivation, the support, the guidance, the boost up, the correction, the scolding, and the idolized examples. But, she surely does not need anyone to have control in her life. She is a free word with golden wings. Don't stop her in a midway. Let her fly high and dream big. Let her open up about her passion and let her do what she wants to be in her life. It's her life and her views are the one that needs to be shaped.
It is a fact that one person is not sufficient to change the whole world. But, it is also a fact that one step will lead to the other and then the third one and then it will be a new page in the Indian culture. So, on this Raksha Bandhan, take a new resolution about promoting the females of your family and supporting them to be the one whom she has idolized in her life. There is no need to protect her. Let her fall and when she will rise, she will be the one who can handle any situation in life. Stand with her struggles, support her and praise her for the efforts, motivate her and cheer her up that she can do it and nothing can stop her. This is what an idol brother does. So on this Raksha Bandhan, take an initiative towards her bright future. Be a less brother and more friend of her so that she can open up to you whatever is going on in her mind.
India needs this type of brother who can proudly say that she is my loving independent sister. This will be one of the best Rakhi gifts that you can give to your sister. And if you are looking for some beautiful and amazing gift items to give to your sister on Raksha Bandhan, then Rakhibazaar.com is here to sort out this problem of yours. With a wide range of Rakhis and Rakhi gifts, it also offers one day Rakhi delivery service through which sisters can surprise their brothers in an amazingly perfect manner.