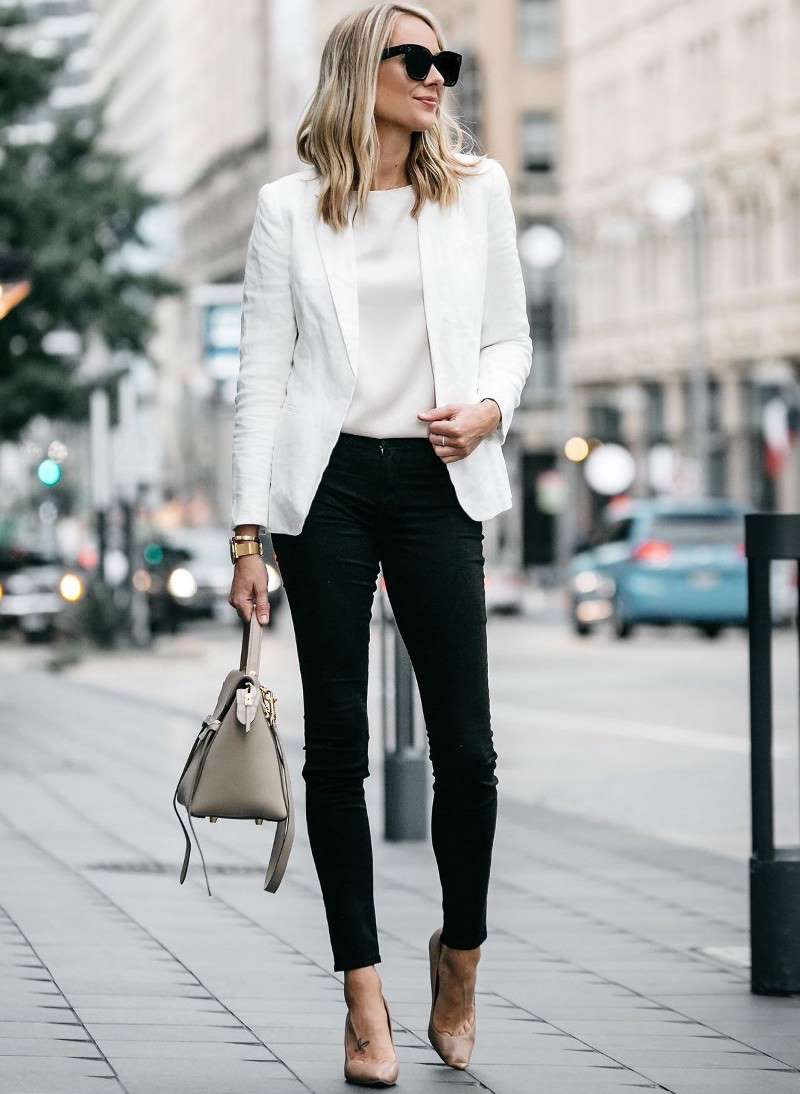 The overall look is the first impression that we give to others when meeting them the first time. Hence, one should invest enough effort in making the appearance attractive. Lately, everyone has been prioritizing looks a lot. Almost all of us dream of a closet full of the latest designer collection, but sadly it is not an option as the budget goes overboard. If you don't have the fortune to spend or if you have grown out of your old dresses, don't worry; we have got you covered and sorted out some of the ways you can add class to your wardrobe without going bankrupt. Below listed are some of the ways you can do so:
Pieces of Denim
Everyone has some kind of denim jeans, be it ankle, skinny, or loose. They are our go-to choice for a casual day out or even a party night out with friends. The tricky part comes when you have to choose the right shade. Stylists suggest that one should consider buying darker shades of black or blue when adding denim jeans to the cart. Dark shades go with every kind of top. You can pull it off anywhere, and it looks chic. Always invest your money in high-quality dark shades that do not fade away after washing.
Dresses
Summers are all about flaunting your dresses wherever you go.  They have been in vogue forever. The right dress can transform your personality. When choosing a dress, you don't have to spend thousands of dollars on designer labels, choose the classic fabric, the right fit, and neutral color if you like to stay formal. As for the trend, floral patterns and textured dressed have topped the list. Avoid buying from collections. Instead, try to buy individual pieces like that from realization par dress to look different. Dresses that represent personality are the trendiest and best fits for every kind. 
Dig into your closet
 You must have noticed that you might be wearing the same few clothes from your closet repeatedly. Meanwhile, some of the clothes have been hanging in there forever. You need to take them out and hang them where you can spot them easily. Wear them if they fit in the latest style; otherwise, there is always an option to repurpose them. Old denim jeans can be cut down into shorts. Tops can be painted and tied uniquely. Scarves can make a trendy headpiece, and the list goes on. This option is the most useful and budget-friendly if you are a creative person. You can flaunt off any look with your unique ideas and make a style statement.
Shop wisely
The most important tip is to shop from different stores. You might have a habit of repeatedly buying from the same store, but if you want to fix your style, you need to be open to other options as well. As much as we like to emphasize on spending some money on innerwear, outerwear is equally important. A long blazer or a biker jacket can do wonders for you. On the other hand, add a few cool accessories like sunglasses, headband, or even some beaded snickers would take you to a new level; if they are carried well with the look. One important point to keep in mind while shopping is to buy new things gradually and slowly and incorporate them with your preexisting style. You will look good if you mix the latest style with what suits you most instead of changing the entire look at once
In conclusion
In today's world, everyone wants to look updated, and with the advancements in technology, the latest trends are just a click away. However, you have to consider what goes best with your body types before upgrading your closet. Some of the styles are universal, and everyone can adopt them. Such as dark-colored denim jeans look expensive and give a trendy look. While floral dresses are statement pieces nowadays, you can also try to style with the preexisting pieces in your closet. When investing in shopping, buy a statement coat or a jacket, even a dress would make a big difference. The key to upgrading is to adopt styles one by one and with time. You don't need to hesitate in experimenting with new outfits.