Looking good in high school is difficult and stressful. Everyone tries to look their best, students try to be on the top in terms of academics since they see their friends and teachers each day at school. Maintaining good looks is important as it creates a difference in your personality. You feel good about yourself so your friends and other people around you enjoy your company. They praise you which in turn builds self-esteem and positive vibes within you. Students try to maintain a look which becomes a part of their personality and differentiates them from others. Every student tries to be different from others which creates a positive impact on the whole class.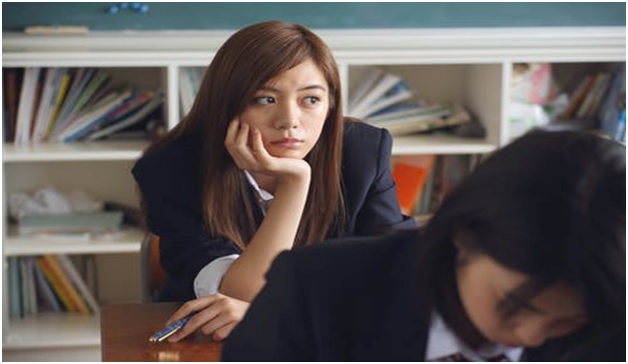 Here are some tips for high school students to look more attractive throughout the day:
Assess Your Plan for the Day
The student needs to assess and consider the plan for the day as every day in high school is different. There are different activities, classes, and events. Your look for the day needs to tailored as per the requirement of the day. The things that need to be considered the most are the school dress code, weather conditions, whether you will be staying outdoors or indoors, etc. Hence, many factors affect your dressing and appearance.
Select Comfortable Clothes
It is important to select clothes that fit well and are comfortable for you because your comfort matters the most. Make sure that the clothes you are going to wear are clean and don't create a messy look. Try to dress up in clothes that are simple yet attractive, here are some tips: If you are wearing a printed bottom try to wear a top that is plain or simple in the same manner if the top is printed or checkered then try to wear a simple bottom. Don't wear two different patterns at the same time because it might create a dizzying appearance. When you are confused about what to wear try to stick with one color or neutrals. Neutrals include white, black, grey, brown, and navy.
Taking Care of Personal Hygiene
Personal hygiene is important for everyone while attending high school. Try to take shower daily, shampoo should be applied at least once a week and deodorant should be applied every day as well. It's important to smell good so others would feel good around you. Get rid of unwanted hair, boys need to trim and shave, and girls need to wax hands and legs. Also, Dentists recommend that you should brush your teeth twice a day to have clean teeth, try to use a toothpaste that contains fluoride.
Use Different Accessories
In high school, it is not possible to wear something heavy as would look odd on a student's personality. So choose something that will give you a decent look such as earrings bracelets, watches, hand bands, rings, purses, or bags all these things complement a student's personality, create attraction, and uniqueness. Don't violate any dress code that is required or mandatory by the high school. Students can also buy these accessories from various stores as well as from online stores such as pavement brand USA online, this is the website for pavement brands exclusively for US customers which have a complete range of accessories to offer to youth from dresses to handbags, shoes of different style and scarves all these things are offered in one place.
Final Touches
Brush your hair thoroughly to get rid of any tangles. Assess day to day activities and style your hair accordingly. It is important to give the final touches as per the requirement of the day. If it is a full-day class try to tie hair in a manageable way, a ponytail or a clip as per the requirement if it is an event at the high school try to style your hair as desired in the event or a unique style.
Complete your final touches with a light perfume on, cologne, or body spray. The fragrance has a slightly different smell on every person always remember that strong fragrance bothers some people so try something light. If your deodorant is strong you may skip this step altogether.
Additionally, for girls, you can apply some makeup that makes you feel more confident, try several brands until you find the best one for yourself. Trying out different options will be overwhelming at first but once you find the right fit for yourself, It will enhance your look and make you attractive. Apply a light coat of lipstick or a lip gloss so lips don't look dry and chapped,  then apply some face powder, and if you like to complete your look apply an eye pencil or light mascara.
Conclusion
It is a difficult task to maintain an attractive look in High School. The look will make a huge impact on your personality and will help you with building your self-esteem. Try to create a simple yet elegant look for yourself that shows decency in your personality as well as makes you stand out from others. For example, Accessorize yourself with small things like bracelets, earrings purses, or handbags but keep in mind whatever look you try to create it shouldn't look odd. Keep in mind if there is a dress code, you are not exploiting it. Try to adhere to your school's dress code, and style yourself accordingly.