Now more than ever, consumers want to buy from people they are familiar with, people they can trust, and people who are credible. As a car salesperson, this is especially true. While the car itself is important, having a positive and trustworthy reputation as a salesperson can also go a long way in the success of your business venture.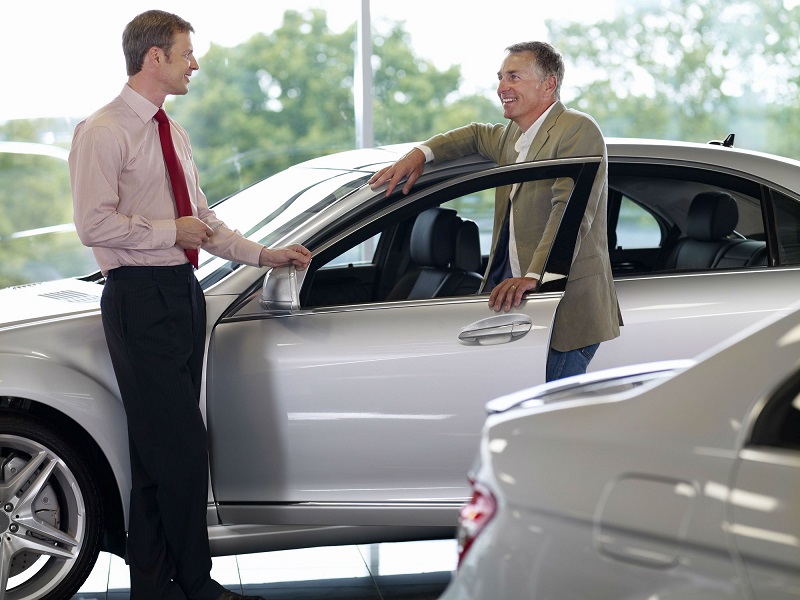 If you're struggling with car sales leads and aren't moving as many cars off the lot as you would like, you might want to consider building a strong brand. The following are some tips for building your personal brand as a car salesperson.
Create a website
Websites are important because they allow professionals to tell their stories and give customers information that is relevant to their profession and expertise. Your website can show off your personality and also act as a digital business card. By having a professionally-built content-filled website, you can position yourself as a credible authority figure within the car sales realm. There are many best free website builders available.
You can even post blog content on your website to keep your followers engaged and follow best SEO practices so you rank higher in search results. By offering free tips and tools on your site, as well as posting thoroughly-researched roundups, reviews, and advice articles regularly, your potential customers will keep returning to your site and have a higher chance of ultimately making a purchase.
Post relevant and informative content on social media
If you're a car salesperson and not on social media, then you're missing out on a massive opportunity to reach your target audience and keep your followers engaged and entertained.
Similar to a website, social media networks can help present you as an authority figure. They can also help build familiarity, credibility, and trust with your customers. To achieve this, though, you have to post relevant and informative content.
Content doesn't have to be hard to produce. If anything, the key component is passion. You can post a YouTube video running through a specific car's features, or you can run a giveaway in which you give away free company logo pens and additional gear to spread brand awareness. The goal is to entertain your audience through engagement, and this all comes from putting the potential customer first.
While Facebook, YouTube, Twitter, and Instagram are great places to start, you don't have to be on every network if you don't want to. Whichever platform you do use, however, be sure to update it regularly. Having a social media account that is rarely updated and shows poor community engagement is much worse than not having one at all.
Network
Networking is essential for any professional in any industry. After all, it allows you to meet like-minded individuals while also making connections that allow you to create brand awareness. Luckily, networking is now easier than ever as you no longer have to attend a conference or event to network.
You can just as easily network with someone through Facebook or LinkedIn. Out-of-the-box networking approaches can also be taken through participating in online courses or hosting live chats for followers of your niche and individuals within your community. Whatever way you choose to do so, building long-lasting relationships is critical in creating a thriving business.
Digital marketing
Not long ago, if someone wanted to advertise, they had to pay for a billboard, a newspaper advertisement, or a radio commercial. Those methods still work to some extent, but the exposure is limited to the people who, for example, pass a billboard.
Thanks to digital marketing, you can run Facebook ads that are not only cheaper than billboards, but also far more effective. With a Facebook ad, you can target a specific audience based on demographic information, geographical location, and even purchasing behaviors. Based on your query, your advertisements can be presented to a hyper-focused group of individuals — a group likely to connect with your brand and make a purchase.
There are many ways to build your personal brand as a car salesperson, but it's important to keep in mind that results aren't going to happen overnight. The key is to be consistent with your efforts, continue to put out quality content, and grow your brand over time.