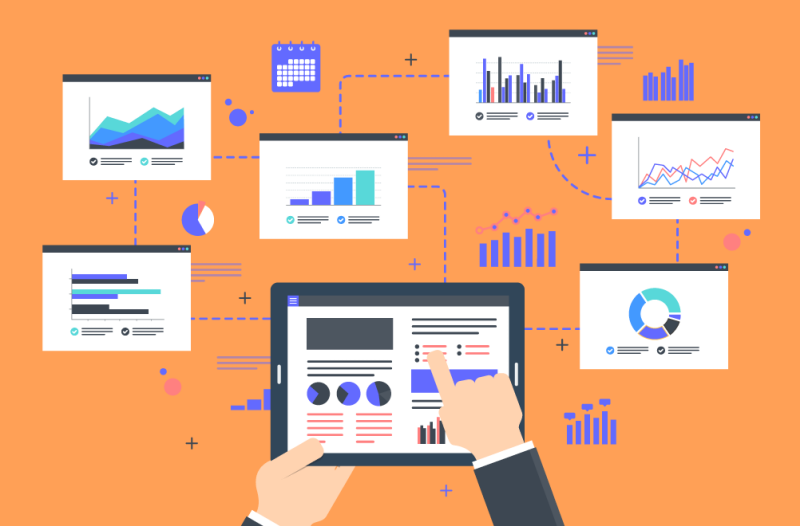 An organization has numerous small and large projects and tasks to manage, and a business needs to keep all of it organized. Project management is not challenging in the initial phase, but as a company plans to expand, managing tasks becomes more challenging. Many times you need to schedule and manage work for your online staff. Online Work Schedule Maker explains how you can effectively plan work for your online staff with the use of the software. Project management software is a solution that helps with organizing and planning projects in an accurate, profitable, and predictable manner.
Project Management Software: An Overview
Project management software is a type of software program that offers an exhaustive range of features to plan and organize projects and people in an organization efficiently. These software programs come in several types, some offering basic tracking and scheduling features to some helping you with asset and supply chain management as well. That being said, a few essential features of such software programs are:
make a project planning
Tracking project completion and involved costs
Scheduling and time management
Resource allocation
Collaboration and communication
Budgeting of projects, including the cost of materials and labor
The importance of project management software in organizations
Let's dive into how project management software can play a vital role in improving the operational efficiency of an organization.
Collaboration of projects
In a company, big projects often consist of small, individual projects that need to be completed in order to facilitate a significant project. Project management software provides employees with a system to collaborate with fellow teams on projects by sharing and discussing timelines, documents, and outstanding work.
Communication: internal and external
Project management software develops a feasible funnel that streamlines communication among teams involved in a project. It enables not only internal communication but also promotes external interaction with clients and stakeholders.
Talking about external communication, collaborating, and interacting with clients and suppliers is essential. Project management software enables companies to offer their clients log in functionality to gather relevant project information, which facilitates direct feedback, along with making edits and reviewing progress simultaneously.
Budget management
When it comes to managing projects, budget is one of the most burdensome aspects of project management. The success of an organization depends on its profits, and for better profits, it is essential to complete projects within the specified budget. Project management software keeps track of all the spending on a project, which helps a project manager align the work accordingly.
Monitoring
Progressing is great, but to ensure an organization is proceeding on the right track, monitoring the progress of the work is vital. Project management software offers project tracking and monitoring features to help project managers supervise every stage of a project, and make essential decisions to ensure the proper completion of the project.
Document sharing
One of the most time-consuming tasks is creating, organizing, and storing paperwork, and the same applies to project management as well. Project management software enables easy document sharing inside a third-party integration system, which allows people to be seamless find comprehensive documents, specifications, and wireframes. This way, improved transparency, and communication are established.
Smarter decision making
For a project to succeed, project managers need to make the right calls at the right time. However, in the hassle of concluding tasks before the desired deadline, the decision-making process gets affected. Project management software assists managers in making the right decisions by organizing all the details in one place. Thus, project managers can better access information and make proper decisions quickly.
Improved customer satisfaction
When so benefits are aligned, it results in a project being completed within the deadline and budget, which makes the client happy and satisfied. Happy customers are more likely to see you again, and project management software provides you with all the necessary tools to improve the customer/vendor relationship. Applying fundamental project management software strategies enable you to narrow your focus, improve your deliverability, achieve your goals, and enhance your rate of success.
Wrapping it up
Projects are not beneficial for an organization until everyone involved with seeing themselves as a winner. Project management software provides a bunch of advanced tracking, scheduling, and management features that make the job easy for the teams involved, thereby helping the project managers and organization complete projects within budget and deadline. Moreover, such high-quality projects ensure your clients walk out with a smile on their face.