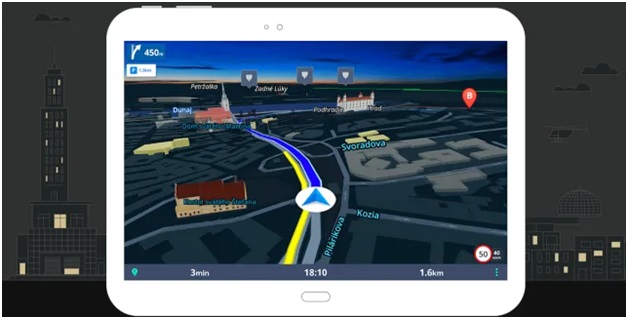 Traveling somewhere really off-grid? Then you need to prepare for it fully. Going off-grid is an exciting adventure, in as much as it is a potentially dangerous one. When you're traveling alone, it can be daunting not to know the ins and outs of the place you are exploring, that's why you need a handy guide to walk you through your everyday adventure.
In this article, we've collated the best offline map apps you can download on your smartphone. These are apps that you can use even without cellular service, so you can always rely on it every time. Before you go to your new adventure, download, and test-drive these apps so you know exactly what app will be the most comfortable for you:
Maps.me
Available on both iOS and Android, Maps me is probably the top choice when it comes to offline maps. It's also the youngest of the bunch, having only been launched a few years back. But what sets it apart is how simple navigation is within the app, the straightforwardness of the features, and the no nonsense travel guides found inside.
It has a wide range of features, including a range of recommendations that span a whopping 100 countries. Within that number, travel guides for 600++ cities are available as well. Once you download the app, you can readily choose the place of the destination you are going to, download the maps in that area, and you're good to go.
Waze
Waze might not be the most used navigation app in the world, but it can collect real-time traffic while on the road. With more and more people using the app for their daily commute, as well as travel, the app can congregate the data from the users to provide accurate information on what side of the road and what routes will be faster.
Offline maps-wise, it's a great alternative as well. The app's interface is easy to learn, and it has an almost child-like approach to presenting its maps. That means while other map apps in this list have satellite and standard views, Waze has a unique look of its own. Think more of an animated map, rather than birds-eye view one.
Google Maps Offline
When we talk about GPS navigation alone, there's no beating Google Maps. It's the most popular navigation app in the world, and for a  good reason. Google has really done a great job of collecting map data from all over the world, and it's constantly updating the app with new routes, as well as alternative streets. So whether you want to explore a new city, or trek a trail that's off-grid, downloading Google Maps is the way to go.
Google Maps Offline is the best in class for off the grid navigation. The maps are detailed, streets are labeled, and routes are correct. However one downside of the app is that it is a heavy download, and if you're downloading offline, the memory you'll need will depend on the area you're downloading. So if you have limited storage, you're better off with other options in this list.
Takeaway
While it is wise to always bring with you an actual map of the place you're going to, having a handy app that you can access through your smartphone is the next best thing that you can do. When you are going to far-flung places, there's no telling if you can get a signal while you are checking out the sights. That's why be a smart traveler and download one or two of these apps now!