There were times when most of the online stuff like work, entertainment, shopping, and studies were done on laptops or computers. Still, with the advancement of technology, now everything is available in a pocket device known as a mobile phone.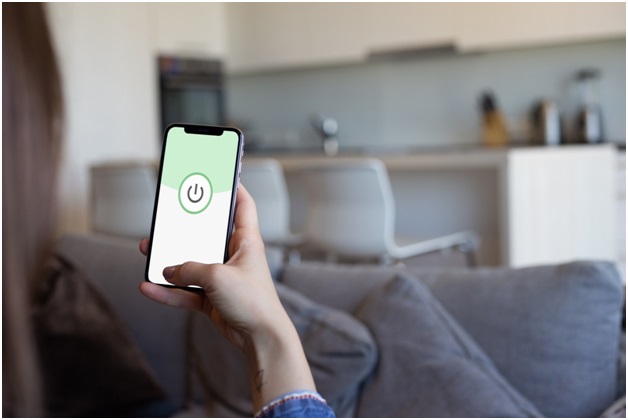 Now since everyone is using these small devices for all their needs, its protection is the most crucial point. As your details are stored in it, you must take care of device security so that no data or information loss happens.
Set a passcode
Your device could be used by anyone if there are no access restrictions. It can be a threat to your privacy.
The essential thing you can do for your device security is to set a passcode. If your device is secured with a password or fingerprint lock, then no one can open it without your content. It is an essential but great feature in protecting your phone from unauthorized access.
Encrypt your network using a VPN
When browsing from public Wi-fi or connection spots, hackers can view your online activity when your network is unencrypted.
A VPN can be used to hide your IP address and encrypt online traffic so others cannot see it. VPN works like a tunnel for your network, which means that your data transmissions are covered, and hackers cannot intrude it.
Review app permissions
Infecting your device with a malicious application is the easiest way hackers can enter your device.
You must install applications from trusted sources only and must check the privacy terms. The most important thing you must do is to review your app permissions which app can access what information; doing this, you can track what data from your device is being collected.
Keep your Bluetooth off
If your Bluetooth remains unnecessary, then hackers may find it as an entry-gate to your device.
Keep the Bluetooth off when not in use, as it acts as a remote connection to your device and can be proved risky if not taken care of. It is also a battery saver tip, to off your Bluetooth when not in use. It also assists in mobile security.
Try not to root the device
Rooting your device will make it vulnerable to privacy threats as the pre-installed security features are removed.
Although it is very tempting to root the device as you can then access the restricted apps outside official stores and modify the device like a developer. But still compromising your privacy cannot be the cost.
Antivirus software is a must
Be it any device or any network you use but having an antivirus is a must. It protects you from the latest cyberthreats. And keeps your device safe from malware attacks; therefore, you must install such software that can warn you about suspicious files and programs.
Design your backup
Your backup on your device is your choice and tries to backup only those files which you might need later. Backing up some personal images or messages on a cloud may compromise your privacy as third party interference comes in.
Thus, with all such security practices, you can protect your data and privacy on your device. Being the most useful device these days, its protection should be your priority. Follow the tips as mentioned above for the security of your device.