Losing a permanent tooth can happen for multiple reasons; it could be as a result of dental problems or maybe an accident. However, losing one's teeth is nothing to be ashamed of. It can affect you in a couple of ways such as the appearance of your smile, how you chew and your speech. In addition, a missing tooth can affect the strength of the other teeth in your mouth.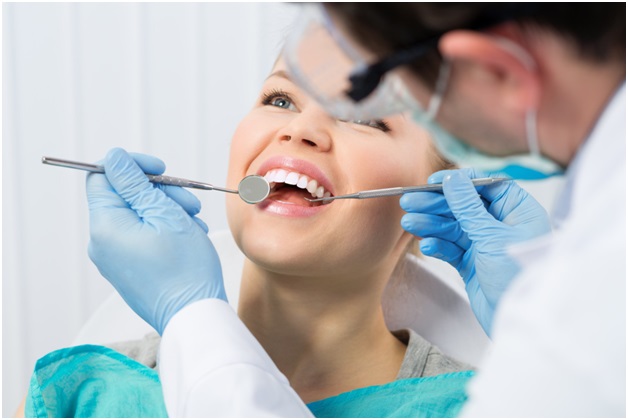 Thankfully, you do not have to live with a gaping hole in your mouth. Your tooth can be replaced. There are multiple replacement options available from fixed replacement bridges or implants, to removable dentures (partial or complete). This can be easily done at Little Falls dentist  that assuring patient hassle free treatment.
If you would like to know what teeth replacement options are available, the nature of the procedure and how much it costs, keep reading.
Fixed dental bridge
If you would rather not have a dental implant, a fixed dental bridge might just be right for you. This teeth replacement option is especially ideal if you have more than one teeth missing in the same area. With a fixed bridge, the gap caused by a missing tooth is replaced with an artificial tooth or a dental prosthetic. The dental prosthetic is affixed to an adjacent tooth and then set in place, using dental cement.
The price for a dental bridge would depend on where you live and the materials used. The cost of a single bridge could be anywhere from $3000-$5000.
The great thing about dental bridges is that they look and feel like natural teeth. The only drawback is that it can be difficult to clean the tooth under the bridge.
All -on- four
The all-on-four procedure is a tooth replacement option that makes use of four dental implants. The four implants are supported by a full arch and it is a great way to complete a smile. In fact, it is a pretty standard procedure today.
The recovery time for an all-on-four implant could take up to a year or more as the implants require a lot of time to fuse to the jawbone, which is why they last longer.
This procedure is done under anaesthesia because the dentist may have to remove a couple of teeth so there is room for the bridge or implants. After that is done, titanium screws are placed in the jaw (two at the back and two in front), then the crowns are placed on top of the screws.
An all-on-four treatment can on average cost about $59,000. It is important that you research the dental office as some might have hidden fees or offer patients snap-on dentures of mini implants in place of an all-on-four.
Dental implants
This is a teeth replacement option that is the closest to a real tooth. It happens because the mental implants that are affixed to the jawbone function the same way as a tooth. In addition, dental implants are fused with the jawbone to prevent changes to the shape of the face and bone loss.
Two or more implants can support a bridge and a single implant can support a single tooth crown. This teeth replacement option can be expensive but it more than makes up for it in how long it lasts.
Dental implants feel and look like normal teeth once they are in place. However, they need to be properly taken care of just like your natural teeth which means to make sure to floss and brush.
Considerations
Your dentist is in the best position to advise regarding the best option for you, taking into account the state of your jawbone, gums, wisdom teeth and overall health of your mouth. Do not forget to share information regarding your health, such as medications you currently take or if you have a chronic condition like diabetes.
Bisphosphonates, which is a medication for osteoporosis, has been linked with an increased risk of bone death (necrosis) in the jaw after oral surgery. However, the risk is primarily linked with intravenous drugs and not oral medications.
Bridges and implants, even though they are great, are expensive. You could pay up to $6000 to have a single tooth replaced. If you currently have dental insurance, check your benefits to see how much of the cost would be covered
What is the best option for you?
The best tooth replacement option for you would depend on a couple of factors like how much you are willing to spend on the treatment, how many teeth need to be replaced, and how fast you would like the treatment to be completed. If you are extremely conscious of whom to trust for your family's dental health, read the article about the Top 10 Dentists in Guelph and check out Harvard Rd Dental Care as one of the top 10 Dentists.