They say that the way you take care of your things reflects your personality. The same goes for how you keep your things tidy at home. A messy place isn't just unpleasant to live in, but it would also be embarrassing for other people to see. When you have some friends and family over, it's good to make sure that everything is well-organized and clean. Not only will you feel more comfortable, but you'll also make your guests feel comfortable. Since the pandemic, most of us have been staying home. This means that our homes are basically our office and leisure place. It's always good to wake up to an organized home and sleep in a tidy room. This can elevate your mood and make you feel good for the rest of your stay in the period.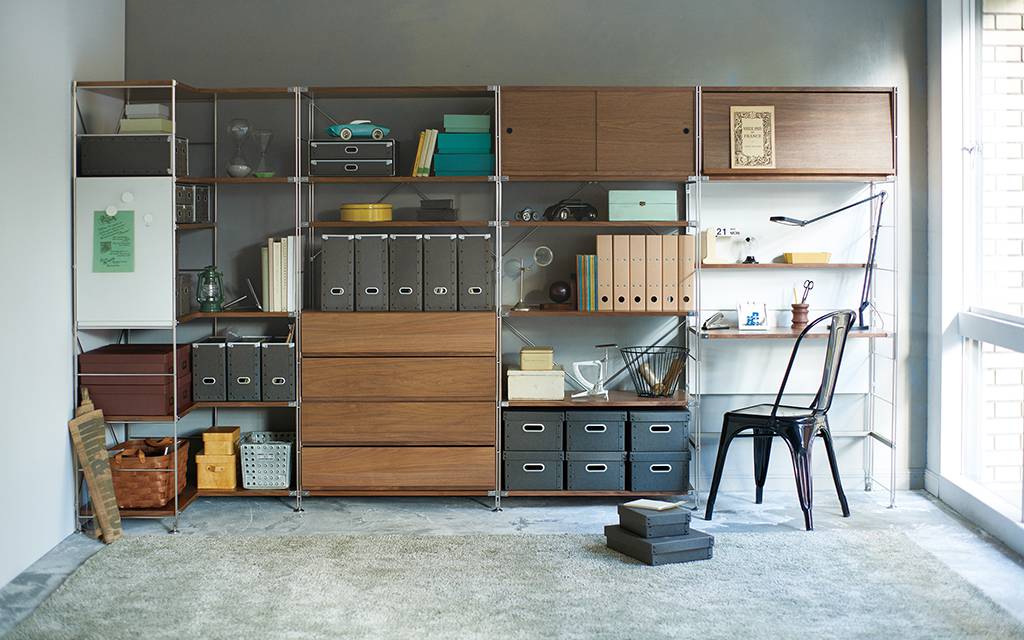 In this article, we'll be discussing how you can keep your home organized and clutter-free. You'll never have a time when you're not ready to have guests over and you'll be sure to know where to find your things, too.
Organization and Storage Tips
Have A Place for Everything
We acquire many things over the years, from small trinkets and souvenirs to clothes and shoes. Keeping small things in boxes is a good way for them not to get lost. If you're the kind of person who keeps forgetting where you placed a small accessory, then try using photo storage boxes to keep your tiny things. Although photo storage boxes are, as their name suggests, for photographs, they can be used for tiny trinkets. The best part about them is that you can label them so you wouldn't have to go through all the boxes when you're looking for something. You can keep small keychains and souvenirs in one box, then you can keep pens or other small office supplies in another box. The possibilities are endless! And with the many designs and colors, you can choose from, you can easily find what best fits your taste and theme for your room.
With this, you need to make sure that you keep things where they're supposed to be kept. You won't have trouble finding where you place your things if you keep in mind where you're supposed to store them. The next time you're looking for something, you'll already know where it's placed.
Organize By Frequency of Use
Clothes are a part of our daily lives. We invest a lot on them to look good. But looking for clothes through a pile of an unorganized mess is just taxing. Keeping clothes in drawers is a good thing, but sorting them by how frequently you use them is even better! We highly recommend high-quality wood storage drawers that have many compartments for you to sort out your clothes. Place your most frequently used clothes in the top compartment and your other essentials on the next compartments. The last compartment should have clothes that you rarely use or save for special occasions. This saves you a lot of time in the morning so you wouldn't have to go through every compartment to find what you're looking for. In this time of the pandemic, we'll mostly be wearing pyjamas or sleepwear, so keep those at the top compartment.
The same goes for anything you would like to keep in drawers. Whether it's cosmetics or appliances, keep the most used items where you can easily get them and place them back accordingly.
Maximize Space with Clever Storage Furniture
It's always a good idea to maximize your living space, especially if your place isn't very spacious. You'll be happy to know that there is any living room storage furniture that you can use to maximize space. The coolest part about storage furniture is that they can double as both furniture and storage, as the name suggests! Desks can double as drawers for your books and magazines, and sofas or chairs can also act as low-profile storage boxes for anything you'd like to keep discreetly. Storage furniture is probably the most useful and innovative type of storage for your home. You will make the most use out of them because of them!
Other Ways To Lessen Clutter
The best way to lessen clutter is to be minimalistic. Only buy things that you know you'll be using. Having to keep things in store for a long time will only add to wasting precious space in your home. If you want to lessen clutter and have a very tidy place, you need to only have things that are necessary. This will definitely take some time to get used to and a lot of discipline. With all the online shopping available nowadays, it's easy to get swayed by sales and trends. But if something is just trendy and not useful, you should really give it some thought. Although the option of renting a cheap self storage can also be considered to achieve your minimalistic approach in your homes
Organization and Self-Discipline
Keeping your home tidy and organized can be very easy with the help of these clever storage ideas and self-discipline. When everything has its own place, you won't ever have to worry about not finding where you kept them. Labeling storage boxes will help you find things easily and quickly. Organizing by frequency of use is also highly-recommended for you to make the most out of your time when getting ready for the day. It's also more practical to keep things you usually use in an accessible area so that you won't need to to go through compartments one at a time. Lastly, maximizing your space is very important for you to make the most use out of your home.
Cluttered items are hard on the eyes and will just give you a hard time with your belongings. The tips we've shared are sure to help you keep your things organized. We hope our article helps you in making your home a pleasant and clutter-free place for you, your family, and future guests!