When you scroll through travel stories of Instagram, you must have come in touch with some sensational photographs of Antalya, Turkey. Antalya is a piece of paradise on earth- the dream of most passionate travel enthusiasts. The pictures in Social media cannot depict the true picture of the place. To gain real taste, you will have to visit this place by yourself, just like thousands of other tourist does in time of their vacation. This blog will give you an insight about are the best tours, and ways to spice up your stay in Antalya.
Before jumping on to the main section, first, let's grab some quick facts about Antalya. It is a very ancient city, and the Pergamon dynasty established under the name of their King Attalos around 200 BC. Since then the Greeks, Romans, and Ottomans ruled it. In addition, these diversified cultures of rulers across the timeline gave this city its richness of heritage.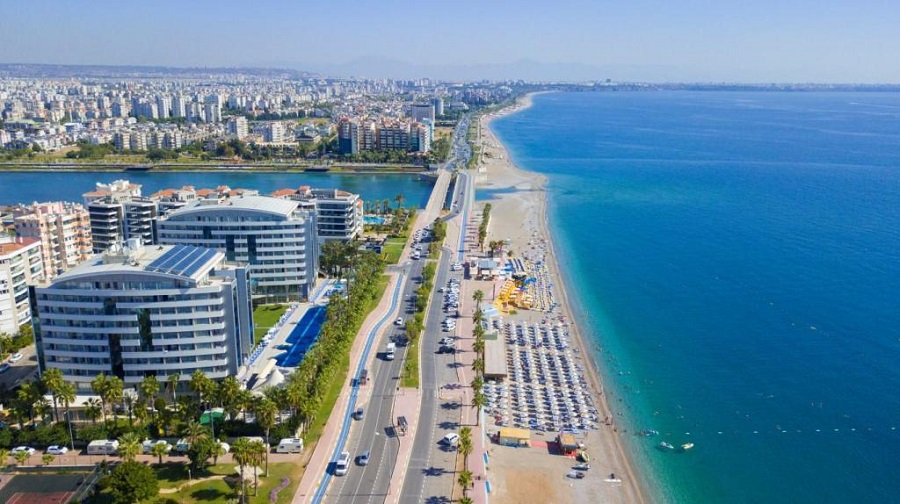 On top of the rich cultural heritage and ancient infrastructures, the mesmerizing natural beauty of Antalya also played a vital role, to make it one of the most important tourist spots in Turkey. There are a lot of things that you can do in this tourist heaven-resort town. The most popular tours amongst them are discussed for you below.
Get to know Antalya through Sightseeing:
Of course, the first and most anticipated thing that you can do in Antalya is to visit at your heart's content. The perfect fusion of nature and rich cultural heritage in this town will awestruck in every step you take. The most noteworthy infrastructures are Hadrian's gate, YivliMinare Mosque (Alaaddin Mosque), and so on. Do not forget to snap some precious moments as you visit these destinations.
The mesmerizing natural beauty of Antalya is yet another great thing that you will get here. Watching the Duden Waterfalls from the cliffs of Antalya is a must thing to do. The celestial sight of the waterfall will embed deep inside the rosy sanctuary of your heart; it will bring you back to this destination time and again.
You can take the local trip of Antalya to the next level through a cable cart ride, and a boat trip in the surrounding waters.
Read More – Daily Excursions in Antalya
A Day out to Pamukkale:
During your stay at Antalya, you can visit many nearby tourists attraction. Pamukkale is one of them. A day out to visit Pamukkale and its adjacent ancient city of Hierapolis is an excellent opportunity. Pamukkale also is known, as the Cotton Castle is itself an independent attractive destination to visit.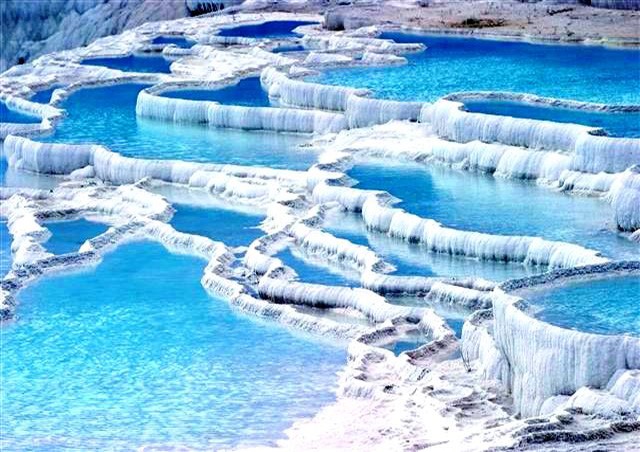 The white Carbonate Terraces, the thermal pools, and hot springs are the best experience that you can have there. The ancient city of Hierapolis is just adjacent to it, and you will find the ruins of this great ancient city an excellent place to visit. It is a UNESCO World Heritage site with many ancient infrastructures. The visit to Pamukkale and Hierapolis will be a great day out from Antalya.
Dive in the peaceful waters of Antalya:
Situated in the coast of the Mediterranean Sea Antalya is the home to turquoise water, which is very rich in marine diversity. The best way to observe this diversity is to dive into the peaceful waters of Antalya. Several organizations arrange the Scuba Diving session.
The Scuba Dive is suitable even for novice divers because a proper training session is provided before the main fun. You will complete the diving in 2 sessions. In each dive, you will experience the serene underwater world of Antalya; the picture from the dive will stun your social media followers without any doubt. Above all, you will have a great experience.
Your organization will provide you with diving equipment but do not forget to carry your personal swimsuit and towel.
Read More – Antalya Scuba Diving
Visit Lake Salda from Antalya:
Lake Salda is a crater lake. It is one of the deepest lakes, for its geographical factors the surroundings of the lake provide a richness of greenery. The water of the lake is also very rich in minerals and is believed to have therapeutic benefits.
The way to Lake Salda is a 3-hour drive, and it might come to your mind that why you shall take such a long drive? Well, the beauty of Lake Salda is a lot different from the one you will experience in Antalya, and it is always more exciting to add something different to the tour plan.
Visit the Kuyucak Lavender fields:
You must have an idea about the colorful and beautiful lavender field from some movie scene. The on-field experience is much more astounding. While in Turkey, you can have the experience of the Lavender field from Kuyucak plantations.
It is a 3-hour drive from Antalya. The Lavender is harvested around July, so if you want to have a mesmerizing view of the field, you much conduct your tour in July. Since this is a seasonal experience do not forget to make pre-reservation of the tour.
Inference:
Antalya is the choice of more than 10 million tourists per year. There must be a reason behind such popularity. Then why not visit this marvelous place and find it out yourself.  During your stay do not forget to try to tours and excursions noted above, they are amongst the best-selling tour packages and are highly popular.