When you get down to brass tacks, the key to be successful is for you to follow a particular process. Success does not come cheap, so you should work hard for it. Similar to a sales process that is a list of steps that can turn your potential prospects into repeat customers, you can build up to your success if you work hard for it.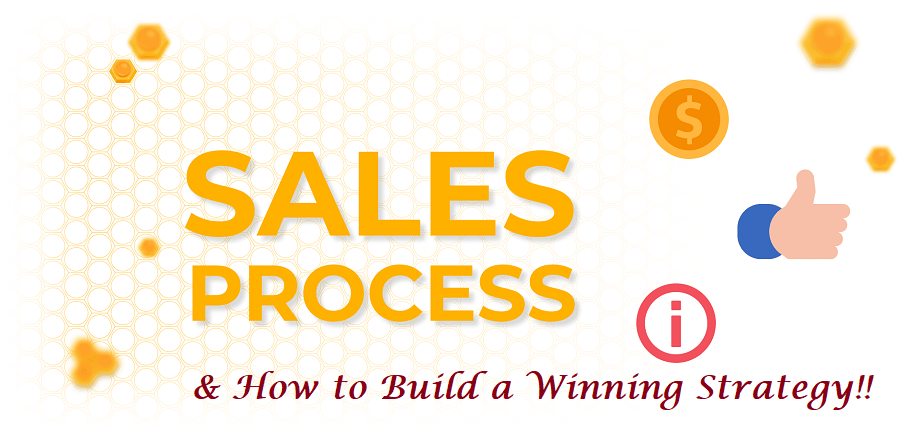 But is there anything good that you can get from having a process for your sales techniques? Will it get you the prospects that can be converted into sales?
Benefits of Creating a Sales Process
You get the excellent prospects early on when you understand their potential to become a sale. You will know how to properly position your business and content to get them to buy. It may get you a bit of time to convince them, but since you already know that they will sell, you know that your efforts will not go to waste.
Your process can also solidify their potential to buy, as on the onset of the process can already tell you if they will equate to a sale or not. It can also make sure that you are prioritizing your customers above everything else. They do not just sell a product. They provide value to the services that they provide the customer; this ultimately becomes a way to strengthen relationships that means more sales and customer satisfaction.
How to Get a Winning Strategy
Look into your current sales process.
If you think you do not have one in place, dispel the thought. Every salesperson has their way of taking care of a prospect, addressing their concerns, so you know that you will get a sale.
Think of how effective it can be if you belong to a team, and when each one of your team members works on compiling your best practices, you might be able to come up with a more effective process.
Ensure that you have a goal in mind, how you can get to that goal, and what else you can do to achieve it and stay at that moment. Every time you accomplish those goals will already spell your success.
Think: Sales Process = Step ladder
Imagine your sales process as a step ladder. Every step can help you reach further levels that can help you reach your goal.
Each step lets you understand, prepare, and pave the way for your prospects to becoming repeat buyers. They may repeat in each primary level, but it is all for ensuring that the customer gets the best that they deserve, solidifying a good working relationship with you.
Essential Steps in the Sales Process
Arm Yourself with the Basics
You cannot possibly make a sale about a product or service that you do not know about. Prospects will always ask questions for them to see if they will get their money's worth.
Evaluate Possible Customers
You have to know if a person can be a potential customer. You would not want to waste your time on someone explaining things and answering so much of their questions if they do not turn out to be prospects. Plan your attack wisely.
Qualify Their Needs
Can they buy it? Can your product help them in any way? Are you giving them the right solution to their needs? These questions are some of the ones you should ask yourself when you are faced with a potential customer.
Bring It to a Close
If the product or service that you provided them works, then you are on your way to making a sale. Talk about the basic terms and costs, and finalize it into a deal.
Do a Follow-Up
Do not leave a customer hanging after making a sale. You have to make sure to give them a call or at least talk to them if they show up again in your business if they have any concerns or questions with what you have sold them. Offer solutions or value-added services, so they are assured that they have come to the right place.
Final Word
Do not restrict yourself to one process. With the changing times, one thing that works nowadays might not work in the future. Always check if there is anything you need to improve and plan accordingly.