Every day, the business media is filled with stories of tech startups either launching, growing or being sold to larger entities. These are the companies that are creating solutions to solve our problems in effective, efficient ways, helping individuals, enterprise and government agencies work leaner, meaner, smarter, faster, and savvier.
Technology is big business in Canada. According to statistics published by the Government of Canada, in 2018 the nation was home to more than 41,500 companies in the Canadian Information and Communications Technologies (ICT) sector, most of which (37,000+) were the software and computer services companies.
This isn't surprising. Canada boasts lots of talent in the technology arena, thanks in large part to its excellent universities and significant population of highly educated immigrants.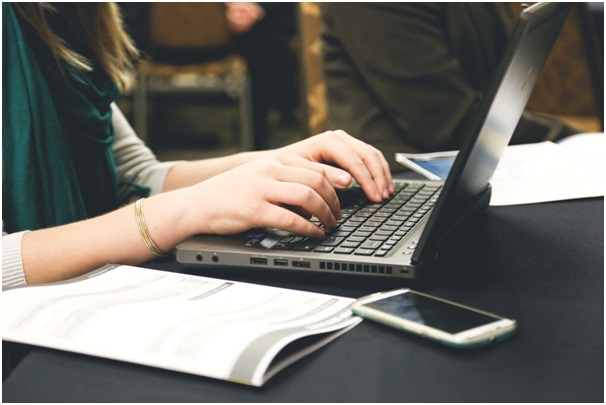 Jake King, CEO of Cmd, a Vancouver company, says that, "Universities are releasing fantastic candidates that are ready to work into the environment, driving lots of innovation at early-stage companies like mine." He adds that "There's an entrepreneurial spirit—a drive to build something well and think about problems in a different way."
Tech companies aren't just for those who can write code. For forward-thinking investors, innovative startups can provide excellent opportunities. G. Scott Paterson, a technology and media venture capitalist based in Toronto, has helped lead a number of tech firms as they establish themselves as major players in their respective industries. These include Future Vault Inc., an information management company; Engagement Labs Inc., a leading data and analytics firm and Symbility Solutions Inc., which provides cloud-based technology for the insurance industry.
So what does it take to create a tech company? One thing is an educational or professional background that qualifies you to enter this space as a business leader. According to Christian Reber, co-founder, and CEO of Pitch, having the know-how is only the beginning.
"Now that you've studied hard and really gotten deep into a particular discipline," he writes, "it's time to broaden your skillset. While it's critical to become deeply skilled in one area of the business, the required skill-set to start and run a company is much more varied. Starting a tech business requires a strong sense for products, timing, trends, and markets, which you can only acquire through experience."
One characteristic shared by many technology professionals is a passion for the work. If you've worked in the field you know that some of its smartest practitioners enjoy sitting at a workstation, solving problems, and developing new ways to leverage their ideas and expertise.
In the business world, however, it's necessary to expand your purview. That includes considering how your company will grow once it's been established.
It's also crucial to determine where your company is now vs. where you want it to be. To position your company for success you need a strategic plan, a roadmap that includes your goals, objectives and tactics for achieving them based on financial projections.
"Firms require strategic planning, both short and long term, in order to succeed," writes Tomas Marko. "Long term success requires effective daily management and strategic decisions. It also requires that these are not at the expense of the long term plan. Firms that do less short and long term planning are at a greater risk for failure. Many firms pursue short term contracts and quick profits without considering the long term impact of their choices."
You'll also want to give thoughtful consideration to the professionals who will populate your company. When onboarding others, it's smart to find those whose skills and experience complement yours and those whose personalities and work styles mesh well with the company culture you've established. This doesn't just apply to tech professionals. You're going to need capable people with strong sales skills.
"New companies need to hire salespeople for where they see their business in 12 to 18 months, not to meet their needs today, no matter what other pressures they may feel," writes Ron Huddleston, senior vice president at salesforce.com. "Many companies stump their own growth potential because they hire for current needs, instead of hiring to the vision of the company they want to be."
From tech wizards with disruptive ideas to those on the financing side, the industry is wide open to any and all who want to establish a foothold. The one thing nearly every business leader agrees on is that ideas are great currency but putting them into action is what creates success.