The increasing desire for people to travel abroad for various purposes is increasing the demand for document authentication. The documents need legalization by a diplomatic mission for use in the country of your choice. This process takes some time. Fortunately, you can speed up the process when you use a third party authentication legalization agency.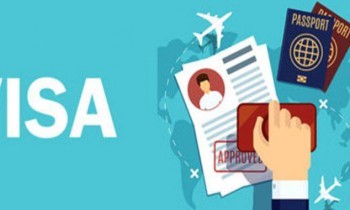 This will have the experience and expertise to assist with getting your documents processed faster. However, demand for this service has led to mushrooming agencies promising the best services. You have to understand that these agencies are not the same. Therefore, doing your homework before working any agency off Google is not a smart move especially with your original documents. 
Understanding document authentication and legalization
This involves getting a stamp affixed to your documents by an authorized body. The stamp makes the document legalized for use in other countries. A second step in the document legalization procedure is affixing another stamp of your destination country by the embassy or consulate. This is a certification that the document originating from your home country is legitimate for use in that particular country. 
How a professional agency helps with document authentication 
Keeping updated with process requirements 
Genuine document authentication services require specialized knowledge of the requirements for the destination country. The ideal agency should always stay on top of the game in sourcing accurate information regarding the various procedures for particular countries. This requires familiarization with various requires including the time it takes to complete the legalization process. Understanding this eliminates reliance on guesswork that might introduce errors that might prolong the process. 
Appropriate process completion strategy
A reputable company will have a strategy to complete the legalization of our documents so you stay focused. Additionally, the agency can have possible fee options for clients according to how urgent your need the documents legalized. This ensures that you never miss a deadline because of delays in the authentication process when you opt for an expedited service option. If you still have time, the documents can undergo through the regular period but with tracking, feature to be sure of their progress. 
Matching document legalization with client-specific needs
The ideal agency offers appropriate assistance to ensure that clients are happy in the end. This requires giving appropriate guidance throughout the process. Best of all, the agency will match the document processing to your specific needs. This required developing a great working relationship with all clients through exceptional customer service. 
Understanding client unique situations 
It is very important to work with an agency that understands your unique situation. Professional document legalization agencies understand that clients have different requirements and situations. So, work with an agency that can discuss your situation. This gives confidence that the agency is taking the right plan of action to have your documents authenticated efficiently without making you break a bank. 
Why opt for an authentication service?
Expertise and guidance 
Enlisting professional assistance to get your documents legalized offers access to their expertise and guidance in the field. The agency has obviously handled multiple documents similar to yours. So, they clearly understand the best way to make your documents legalized in the shortest possible time. This is a wonderful stress reliever since you can focus on other things during the document authentication process. 
Limits errors
You have already noticed how to document legalization agencies strive to keep at par with industry changes. This guarantees that your documents go through processing without a chance for errors. Maintaining accuracy requires having stringed review measures before confirmation. This increases the chances of a successful application and limits wasting time to get the documents re-evaluated. 
Time-saving
There is a possibility to handle the process of getting documents authenticated on your own. However, this requires submitting them to various offices that obviously are not in the same location. This is to cost you a good amount of time and money. Entrusting a professional agency to do this on your behalf gives you time to handle other things. 
How to choose the best authentication service
It pays to understand that authentication services are not the same. Doing your homework is essential to ensure that the processing of your documents meets industry standards. With each agency purporting to offer the best service, consider their knowledge base in the industry and affordability of their services. The ideal company should have some good years of experience handling documents like years. 
Additionally, the agency should have good knowledge of the processing regulations for various countries including the one you are traveling to. This gives peace of mind that the agency understands any circumstances that might prevent a document from successful authentication. The knowledge base is also vital in understanding the requirements to have your documents authenticated in the shortest time possible. 
Bottom line
Preparing our documents before travel involves authentication. This ensures that the foreign authorities will easily legalize them. You can always enlist professional assistance to save time and to limit the chances of errors.