Media center applications are one of the best ways to store movies, pictures, songs under a single platform. They help you to store and categorize your media files. So you can easily discover them and engage with them. And for this job, Plex does an extremely amazing job.
Plex comes with lots of amazing features like Plex tv link activate and you can easily stream content using your internet connection. However, the free version of Plex does not offer you many features like parental controls, mobile sync, Live TV, and so on.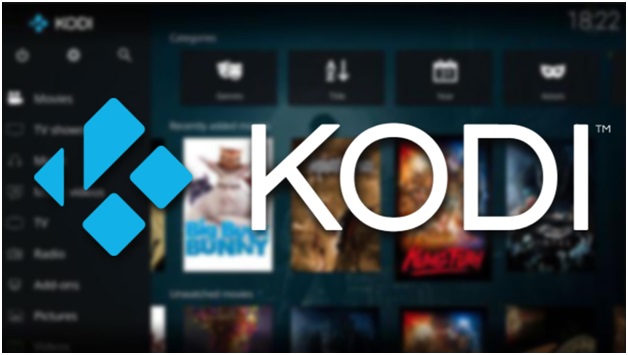 Hence, there are quite a lot of people who choose to use a Plex alternative. And if the same goes with you, then here are some of the top suggestions:
Best Plex Alternatives To Try Out In 2020
KODI:
There is no doubt that Kodi is one of the best applications available out there. It is known as XBMC, and it works as an entertainment hub and a computer media platform for the open source and cross platforms.
Also, with the help of this software, you can arrange and play all media content via a UI. And it supports a wide range of Image or audio and video formats. Even, you can also start a slideshow of your personal pictures.
Plus, the best part of the platform is that it comes with add-ons support. As a result, you will be able to extend the functionalities and customize the media center according to your needs.
The media center can also be installed on various devices such as Windows, Linux, iOS, Android, Raspberry Pi, macOS, Amazon Fire TV and so on.
Stremio:
The next name that you can check out is Stremio. It is also one of the best alternatives to Plex, and it comes with lots of features. The best part is that, it is an open source program. So you can get started for free.
And this media center program mostly focuses on organizing your video content. Also, it can be integrated with video on demand platforms like Netflix, Amazon Prime, and others.
Moreover, it comes with a calendar feature which helps you to track all the new episodes and releases of your favorite movies and shows.
This open source application can also be installed on various platforms like Windows, Linux and macOS. As well as on your iOS and Android applications.
Emby:
Up next, I have Emby. If you are looking for something which is as similar as the Plex, then Emby is your friend. It comes with auto organization features, which will help you to maintain your media files in correct order.
Also, the media center automatically covert your media in real time. As a result, you will be able to stream your content across devices without any issues. Even, it can also handle DVR pretty easily.
Along with this, you will also get a super useful parental control function. So if you do not want your kids to access some private content, you can use this feature.
However, the software is not free. Instead, you will need to purchase a subscription to get started. But the good thing is that it supports quite a lot of devices which include Windows, macOS, Android, iOS, Linux, Web, Roku, Apple TV, Android TV, Amazon Fire TV, and NAS Devices.
Streama:
Next, there is the Streama. This app comes with an impressive user interface and comes with a player inspired by Netflix. Also, you will be able to browse your entire collection pretty easily. And it is one of the best media center apps that you can try out.
It comes with an episode browser which can assist you to easily access and maintain a tab on your episodes. Also, you can download the app for quite a lot of platforms like Windows, Linux, and Android platforms.
And yes, you can get started with the app free of cost. Or you can switch to a premium plan if you need extra features.
Media Portal:
In the end, you can check out Media Portal. It works as a versatile entertainment hub, which allows you to manage your media in a better way. It can easily track down the entire library and categorize the content for you. And you can easily handle various types of files.
If you have got to handle a multitude of media files, then you can use this tool. It can support a wide range of media formats and runs pretty smoothly. Along with that, you will get plugins support. So you can easily increase the functionalities and do different customizations according to your needs.
Final Words:
 So those were some of the best Plex alternatives that you can try out. Now go ahead and check these plex alternatives out and see which one is working the best for you.