The average American household has debts of $8,398 claims a new study from The Balance. This marks a continuation of the rising debts that have been seen for the past few years and has been put down to an increasing number of people taking out personal loans. The study looks at data from June 2019, which is the latest information we have and paints a worrying picture. The figures suggest that debt levels are getting out of control.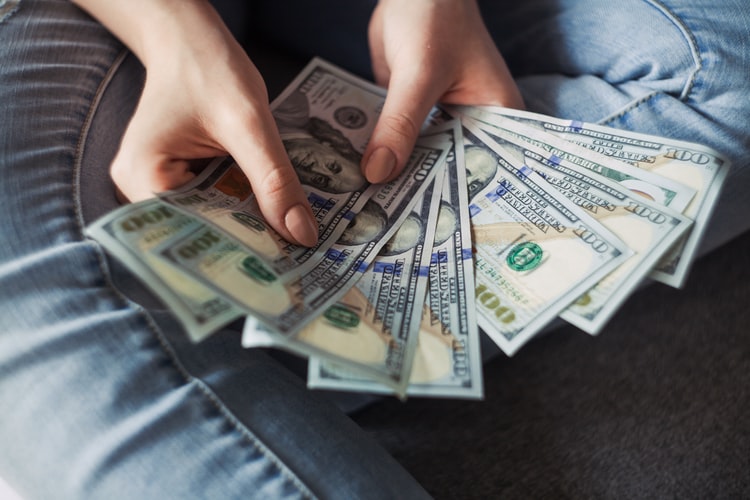 However, a deeper look into the state of the American lending industry suggests that greater choice and ease of access to funding can be beneficial to individuals. From those looking to finish their degrees to others who dream of starting a business, access to personal loans is highly important. Online banks are able to slash interest rates and lower eligibility requirements, which could help many people, succeed in a strong and stable economy.
Recent Findings
The study from The Balance will come as little surprise to anyone who has kept their finger on the pulse of American debt. Credit card debt across the nation hit $1.07 trillion in June 2019, which is a slight decrease on the month before but still exceeds the peak of debt during the 2008 financial crisis. In addition to this, student debts are at $1.5 trillion in total, and $32,187 is the cost of a typical automobile loan. Debt has become a part of everyday life, allowing normal people to gain access to homes, cars, education, and healthcare. Debt levels are rising, and there seems to be little action happening to help bring them down.
More Choice Can Be a Good Thing
Finding the right loan for your situation can help you to keep down the cost of repayments. There is a range of finance options on offer, depending on your personal situation and even the region in which you live. If you go to the Philippines, you can even access a loan while playing Pokemon Go on your cell phone. Most people will head to their nearest high street bank to acquire funding, without realizing the vast range of loan options available. Try searching online to see if you can receive a better deal by going further afield or using an internet bank. Sometimes just heading to the next state can help you to receive an affordable loan that you will have a better chance of paying off. For instance, a payday loan in Texas can have interest rates of up to 700%, while hopping over the border to New Mexico will lower the rate to just 300%.
The Impact of a Strong U.S. Economy
Part of the reason that debt is increasing has been put down to a booming economy. Unemployment is the lowest it has been for many years among all age and ethnicity groups, meaning that people have the confidence to take out new loans. By not fearing that they cannot afford it, more people are choosing to acquire a loan to fulfill some of their biggest dreams. When the issue is looked at from this perspective, rising debt levels are not necessarily a sign of something wrong. Hopefully, the loans will pay off and individuals will use their increased income to pay them off fully.
Debt in America has been a problem for many years, and now the level of money owed is higher than it was even during the financial crisis of 2008. However, perhaps this represents a society that feels economically secure. There are more loan options than ever, so it is possible to find a deal tailored to your needs, which will offer the greatest benefit and give you the highest possibility of repayment.