As companies across all industries shift more of their assets into digital form, entrusting sensitive information to virtual defenses instead of steel locks, cybercriminals evolve and learn right alongside them. In response to more advanced cyber threats, cybersecurity software companies have shifted their products and strategy from a prevention-based model to a more aggressive one. In today's virtual world, it's no longer enough for companies to defend their networks with traditional antivirus software and secure passwords; they need cybersecurity systems that have the same protections as legacy software but add detection and response capabilities.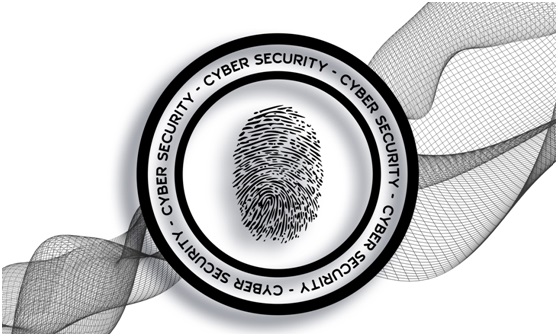 Enterprise businesses need to combine the available technology—and employee training—to create layers of protection and keep cyberattacks at bay. At the moment, the integration of next-generation antivirus (NGAV) and endpoint detection and response (EDR) software appears to be the most effective model.
The Next Generation of Cyberdefenses
The next generation of cyberdefenses depends on improving and evolving older technology and protection measures that no longer suffice. For example, cybersecurity experts recommend that businesses switch from traditional antivirus to NGAV software.
Unlike traditional software, NGAV systems, like next generation antivirus software from VMware Carbon Black, utilize artificial intelligence, machine learning, and behavioral and prediction analysis to protect against viruses and malware.
Traditional antivirus stands helpless against zero-day attacks and fileless malware, which now constitute the overwhelming majority of cyberattacks on businesses. That's because traditional antivirus intercepts attacks by comparing them to a list of previously known viruses and malware. NGAV, on the other hand, analyzes data coming in from vulnerable endpoints in real-time and finds trends in behavior that occur before an attack, allowing it to predict and prevent a zero-day attack before it happens. And thanks to advanced machine learning, the more attacks NGAV stops and the more accurate endpoint data it receives, the better it becomes at detection and prevention against new viruses.
Redefining Endpoint Protection
As businesses digitize more of their assets and use technology to increase productivity and efficiency, they require more and more devices for employees to get their work done. In many cases, employee desktops, laptops, tablets, and phones connect to both the company's internal network and the open internet. Each device is an additional access point to the network, also known as endpoints. And now, with an unprecedented number of remote workers using their own devices and networks, protecting these endpoints is even more challenging.
Fortunately, endpoint detection and response software provides a solution to this problem. It monitors data from all endpoints in real-time and notifies administrators if any activity appears unusual. In addition to monitoring and securing endpoints, EDR also employs advanced cyber threat hunting. Threat hunting is the process of continuously searching the network and database for dormant or fileless malware preparing to strike to collect data stealthily.
A Comprehensive Approach to Enterprise Cybersecurity
For comprehensive cybersecurity and the utmost peace of mind, business owners need to integrate both NGAV and EDR technology. On its own, NVAG does a great job at detecting malware, but it falls short when it comes to monitoring real-time data collection.
That's where EDR comes into play as a necessary foundation for the success of NGAV. EDR keeps a close eye on all endpoints and monitors the data entering and leaving them. The analyzed data then helps NGAV make better and more accurate predictions about incoming malware. Utilizing both EDR and NGAV will allow you to cover all necessary aspects of cybersecurity: protection, detection, and response.
Better Together
Cybercriminals work tirelessly to develop new attack techniques that target multiple weak points to hack into networks and databases. To keep up with these ever-evolving threats, businesses need cybersecurity systems that accommodate diverse malware and protect networks as a whole, not just individual devices. The pairing of NGAV and EDR meets these requirements. More importantly, the software becomes increasingly effective as it collects more data and uses artificial intelligence to analyze and hunt new threats.