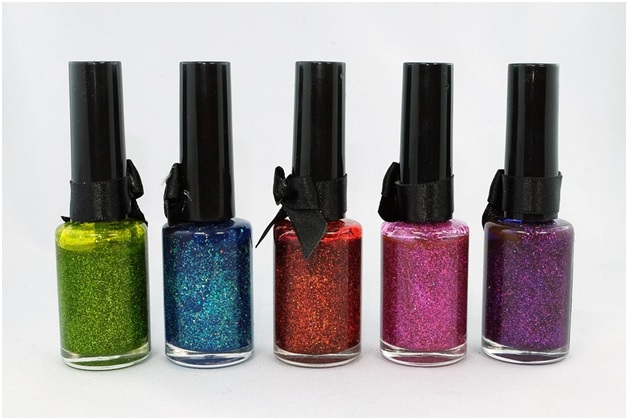 A lot of women have old nail polish stacked away in their drawers. This is no surprise as we all love to use different types of colors. For some time, you start to notice that they're taking up too much space. You don't want to just simply throw them away because of those lovely colors. However, they're no longer ideal to apply to your nails as some have become too sticky or even start to dry up. So, what can you do?
No need to worry! We have awesome ideas on how you can reuse both your nail polish and their bottles!
1. Gorgeous Vase
Incorporating plants and flowers in the interiors is a great way to spice up your home. To further enhance the look, use vases with vibrant colors. You can use your nail polish to produce different designs and colors. To make the colors stand out, apply some white spray paint first on your vase.
2. Playful Coffee Mugs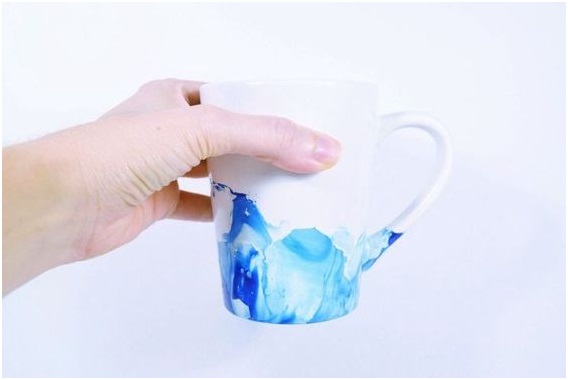 Do you have coffee mugs that need more character? You can use your nail polish to achieve this. All you need is a container, some water, and your nail polish. Put water into your container and add in some of your nail polish. Be creative and mix different colors. Then simply dip the bottom of your coffee mug. Allow them to dry and voila! You now have some beautiful coffee mugs!
3. Colored Candles
You can decorate your candles according to the occasion by using your old nail polish. You can match them depending on the theme. For example, you can paint your candles green and red for the holidays.
4. Stylish Wall Decors
You don't need to go shopping for expensive art displays for your home. You can use broken tiles and use them for your wall decors. The procedure is the same. Dip in your tiles into the container with the nail polish and allow to dry. Assemble them and put into a frame. Get creative and use different combinations of colors. You can put wall decors in the living room, bedrooms, and bathrooms.
5. Colorful Flower Pots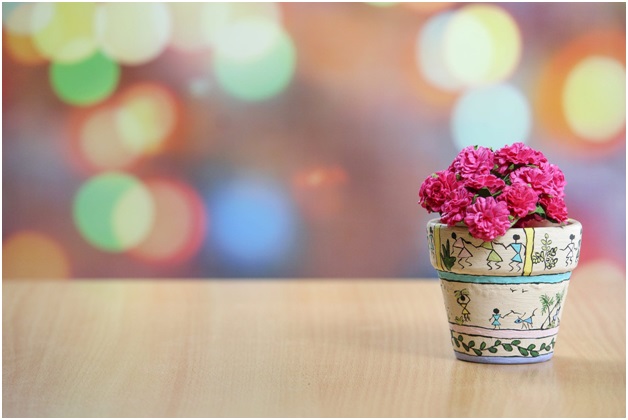 Flower pots add more life to your garden. You can play with their designs by painting their pots using your nail polish. Aside from painting, you can also give them a marbled look by applying dipping the pots in the water and nail polish mixture.
6. Unique Cups and Saucers
Tea time is a favorite of many. You can relax and chat with family and friends. If you're having guests, make the occasion extra special by designing your cup and saucer set with attractive colors of your nail polish.
7. Marbled Glassware
Mixing water and nail polish will produce the marbled look. You can make your plain glasses more interesting by dipping their bottoms into the mixture. Allow them to dry as well and in just a short time, you already have beautiful glassware to serve to your guests!
8. Radiant Votives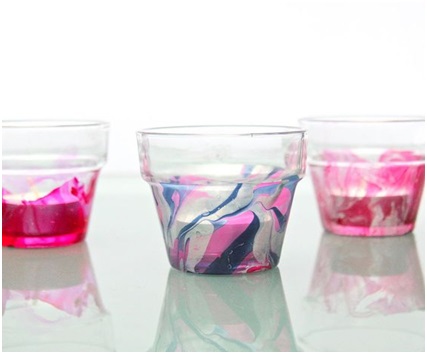 Votives are classy containers for your tiny candles. You can further spruce up their look by painting them with different colors of your nail polish. They will be excellent for display both indoors and outdoors no matter what the occasion.
9. Attractive Clay Dishes
If you love making clay dishes, then you probably know that you can make them more attractive by giving them vibrant colors. Apply different nail polishes to give them that stylish design. Use them as decors for both inside and outside of your home. They might be small, but they will surely contribute to the overlook of your house.
10. Beautiful Holiday Ornaments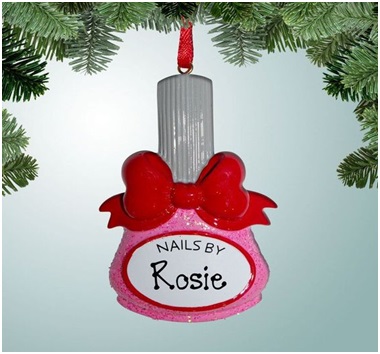 You can turn your empty nail polish bottle from Huayi into one of your holiday ornaments. Use your nail polish to color them and stick glitters and beads. Thanks to the wide range of nail polish colors, you can upscale your Christmas tree and other holiday decorations!
11. Trendy Household Tiles
Broken or chipped household tiles can be an eyesore. You don't have to remove and replace them. If the damages are minimal, you can use your nail polish to keep them together. To make it not too obvious, you can even decorate them with it. The nail polish will not only help in holding them together but make them more aesthetically pleasing.
12. Personalized Belongings
You don't need to go shopping so you can make your personal belongings more appealing. Your laptop, smartphone, notebooks, books, and other stuff can be more stylish just by painting them with nail polish. Use your creativity and give them different designs that speak your personality.
13. Classy Candle Holders
If you have white candle holders, you can give them a more classy look by giving them more colors. Perform the same procedure but this time, use your black and grey nail polish. This will give your candle holders a marbled and elegant look.
14. One-of-a-kind Home Decorations
Empty nail polish bottles are excellent materials to make home decorations. You can use them literally anywhere in the house. You can paint them with different colors and use them as display in your home. You can also fill them with glitters or beads and string them together. You can hang this outside your home or in your porch.
15. Flashy Pumpkins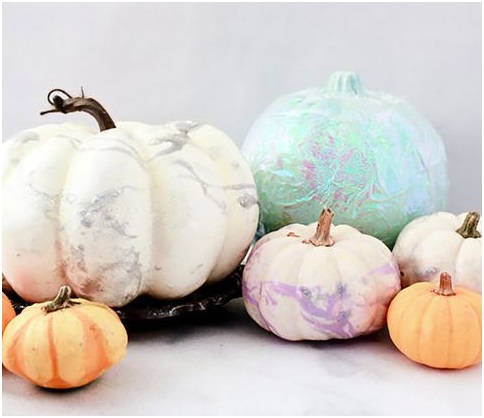 During pumpkin season, you can make your pumpkins stand out by giving them different colors. Giving them fresh colors will surely make your porch stand out from the rest!