If you are a person who looks for the best bookstores in a new city, Seattle might be the place for you. New York City might be the stuff of writer's dreams, but book lovers will find a home in Seattle. Bookstores, events, even local libraries cater to lovers of the written word.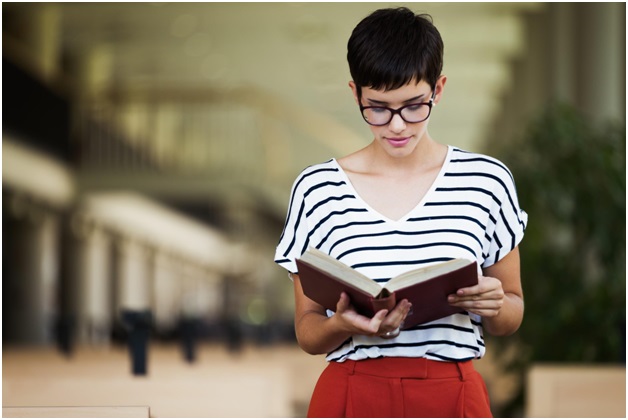 Visit the Library
Seattle's Central Library, a part of the Seattle Public Library system, is one of the first places any book lover will want to visit. This is no typical library. The architecture alone is a work of art. The tall glass building is made from more than ten thousand panes of glass. The library hosts workshops and free literary readings. There is even a special place for writers to go and work.
There is more to this library than the breathtaking view of Elliot Bay on the tenth floor. The library holds more than one million items. Amenities include a coffee and pastry cart.
Another Seattle treasure is the Suzzallo Library located on the campus of the University of Washington. The space calls to the soul of any bibliophile with its iron chandeliers, wooden tables, and large stained glass windows.
Hugo House
Readers and writers alike will find a home away from home at Hugo House. This literary center is located in a multi-million dollar mansion on Capitol Hill. Hugo House is dedicated to the written word and hosts workshops, readings, open-mic events, and book launches. The good news is that the majority of the events are free to the public.
Fantagraphics Bookstore and Gallery
If graphic art lovers will find a treasure in the Georgetown neighborhood. Fantagraphics Bookstore and Gallery is just that, a store featuring titles published by the press of the same name. Here you will find graphic novels, manga, and other titles for an adult audience.
Third Place Books Seward Place
This bookstore is a destination for book lovers and food enthusiasts alike. Third Place Books Seward Park is a large bookstore featuring both new and used titles. It is also a bookstore with a restaurant inside.
Bookstore shoppers can enjoy Raconteur's coffee bar or enjoy lunch on weekdays, brunch on the weekends, or dinner every day. The restaurant also serves draft beer.
Festivals and Events
Seattle knows how to put on a literary festival. In October, the city hosts Lit Crawl Seattle, a literary event that takes place at the city's best bars and pubs. The venues feature readings from various authors in a variety of genres.
If a quiet reading space is your preference, join fellow readers every first Wednesday evening at the Silent Reading Party in the Fireside Room of the Sorrento Hotel. Participants bring their favorite reading material, find a seat, and read quietly as the name suggests while soft music plays in the background.
Other events include the Independent Bookstore Day celebrated every spring, reading events at the Book-It Repertory Theater, and book-inspired musical scores written and performed by local musicians at the Bushwick Book Club.
If all of this sounds great to you, why not live here? If you're a book lover, you know you'll fit right in. When you are ready to move to this city for book lovers be sure to give Suddath Seattle local movers a call.