VOC or voice of customer data is a strategy that aims to help you discover what the customers think about your business. Not only it allows you to deliver a better customer experience, but it also helps boost the business's revenue. This is the reason why the biggest companies like Apple and Amazon invest in VOC programs.
Even if you have a winning marketing strategy, an impressive landing page, good products and services but neglect your customers' voice, it would lead you to nowhere. Thus, whether it is a startup company or a well-established business, paying attention to your customers' voice is important.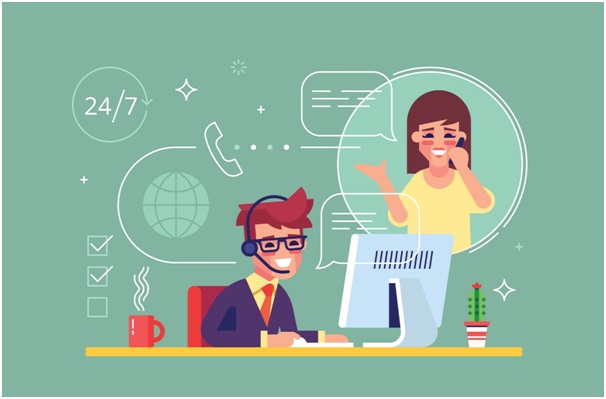 Below are some of the ways to harness the power of your customers' voice to convert-
Collect Authentic Testimonials
While it is necessary to gather word-of-mouth marketing for your business, it should be authentic. You can use testimonials or surveys to collect the VOC and work on it. Any potential customer will feel skeptical about using your products or services. But, a written testimonial from someone they perceive similar to them will convince them to make a buying decision.
Ask Your Customers For Reviews
Nowadays, most customers shop online. They use the internet or other resources for researching brands before they make their buying decisions. Here, you can use your existing customers' reviews as a guide for potential customers.
Placing reviews on your website will automatically build credibility, generate more B2B sales leads, and provide you with great marketing content. In addition, you can also incorporate the reviews on the landing pages to reinforce the marketing and drive more conversions.
Though you don't want any bad reviews about your product, they bring you a great opportunity. When the customers watch how well you handle a bad review, it is as convincing as a good one. Remember, imperfection also makes your business appear real.
Have Claimed Listings Online
As a business owner, you want to create good products and services, convey compelling messages, and to grow your brand. You might be missing out on the reviews or customers' feedback if your business has unclaimed listings online.
If you want to incorporate your customers' voice into your marketing strategy, you need to look everywhere online. The easiest way to start this is to Google your company. Search for the listing or directories that you didn't create and claim them.
Besides, make sure that the messages on the pages match your branding. Look for the reviews the customers have provided. Once you claim your listings, it will help you keep track of the reviews, leverage the customers' voice, and manage the entire conversation regarding your brand.
Use VOC Data To Create Marketing Copy 
While going through the VOC data, look for the words or phrases customers have used to tell why they use your products. Take time to use this data to create a website copy to-
Explain what your business is all about and what your products do.
Highlight what makes your brand different.
Convert the visitors into buyers.
Embed Customer Feedback Into Your Marketing Strategy
The most important thing is to listen to your customers. Whether it is customer feedback, testimonials, reviews, or any other data you get from the marketing tools, it helps you know more about your customers. You get to know what they expect from you or how you can improve your products and services to satisfy them.
Also, leveraging your customers' voice help you build a word-of-mouth marketing strategy that helps promote your brand with reviews, testimonials, and feedback.
To Sum Up
Customers' voice is critical for the growth of your business. Gather customer feedback via interviews, surveys, and social listening. And use this data to improve your product, create marketing copy, and deliver a better customer experience.