Bigo Live is one of the most popular applications nowadays. It is a leading live video streaming social network where users can broadcast their talents, hobbies, interesting events & places through videos. Additionally, users can make friends by creating or joining a chat room. There are over 200 million active users on Bigo Live per day. Thanks to its huge number of users, interesting events happen there every second.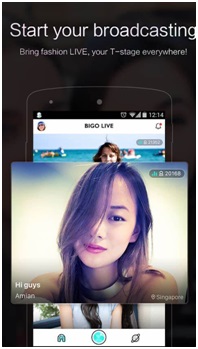 Watching live streaming can exhaust the battery of your smart phone quickly. Why not download an Android emulator and watch it on your PC? When you are tired of work, you can watch one to refresh your mind. And you do not have to recharge your phone like three times a day. LDPlayer, a reputable Android emulator, is recommended here.
What is LDPlayer
LDPlayer is a piece of software which simulates Android OS. Therefore, you can download and use Android applications and games with LDPlayer on PC. Thanks to years of development, LDPlayer is one of the most stable Android emulators in the field. Unlike other Android emulators only specializing running games, LDPlayer is good at both running games and applications. 
How to download Bigo Live on PC with LDPlayer 
Step 1: Install LDPlayer on your desktop (LDPlayer 3 is recommended for this app)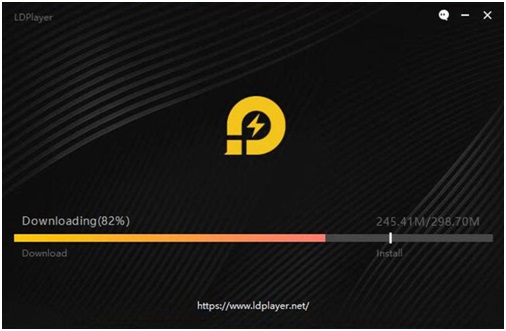 Step2: Search Bigo Live on Google Play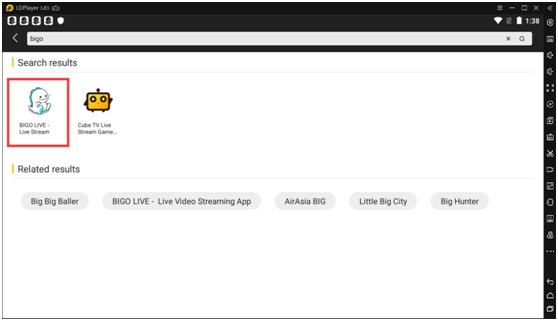 Step3: Download Bigo Live on your LDPlayer Android emulator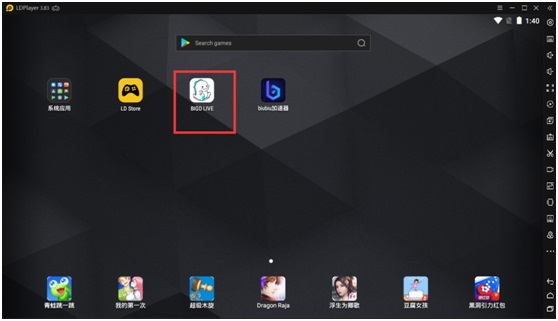 Step4: Run Bigo Live on PC with LDPlayer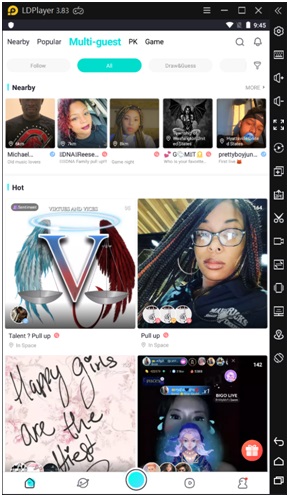 The Guide for using Bigo Live
Sign up 
You can sign up with your Facebook, Google or phone number. If it is your first time to use it, you need to fill in your gender, hometown and age. Note that once you fill in your hometown, you can not change it anymore. Therefore, think twice before you fill in it because Bigo Live will categorize live streaming according to the nationality of its steamers.
Go Live
There is a blue button in the bottom of screen. That is the entrance of live broadcasting. Before starting, you have to choose what type of broadcasting you are making, including regular Live, multi-guests live, audio live and game live. You can also choose to tag your live so that people can easily find you. 
Talk to Strangers Nearby 
In the column of nearby, you can see the strangers around you. The distance between you and them is present on the left bottom of their profiles. You can click the profile and make a video call with any one of them. The conversation between you and the stranger would be broadcasted too. That is to say, chatting with stranger is also a kind of live streaming. If the audience likes your conversation, they can send you gift too.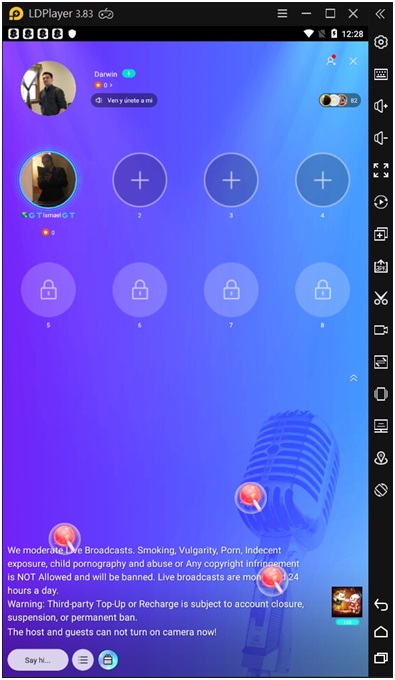 Talk with a Group
In this column, you can join a chatting group. A single group can have up to 6 people at a time. Sometimes all group members are from different countries. You can go in and out the chatting room until you find a topic that can interest you. You don't have to travel abroad and cost a great sum of money to feel the culture shock. Members in Bigo Live group chatting can help you with that. 
Explore a specific culture
Navigate to the exploration column, in the middle of the screen there is a list of countries for you to choose, including India, Indonesia, Saudi Arabia, Vietnam, Pakistan, UAS, Philippines, Malaysia. If you click India, you will only interact with Indians. You can chat with them or watch live streaming made by Indians.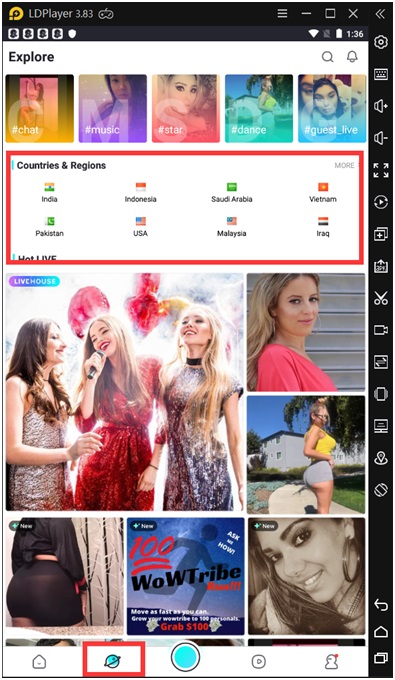 PK with other streamers
To PK with somebody else, you have to be a streamer yourself. It means that you have to broadcast at least one video. As soon as you broadcast, the pk button will show up. You can choose to PK with a specific streamer or PK with a random person. It is a good chance for streamers to attract more fans. 
Conclusion
Bigo Live is a powerful and interesting app that can bring various kinds of pleasure to its users. Users can chat with people from other countries with video calls. Users can personally immerse themselves in other cultures. If you are getting tired of using it on your phone, running it on PC with LDPlayer would be a good alternation.