Halloween – much like the killer in a slasher film – is lurking right around the corner. Your friends are brainstorming their costumes at this very moment, and everyone's expecting a thrill-filled party. Can you rise to the challenge? 
For the perfect Halloween party, look to the slasher film – that ubiquitous horror subgenre that had its heyday in the 80s with iconic flicks like Halloween, Friday the 13th and A Nightmare On Elm Street. True to its title, the genre's all about gore and guts, deranged killers and unsuspecting victims. 
There are certain tropes you can work with: axe murderers, summer camp, the whodunit murder, the menacing clown, etc. What follows is a list of five ideas to help you put together the perfect Halloween Slasher party. 
Serve Bloody Marys
Slasher films are probably the bloodiest genre of movie out there. In honour of all that blood, serve your guests a jug or two of Bloody Marys. It's a simple cocktail that you can prepare in advance, requiring only the following: 
Tomato Juice

Vodka

Worcestershire Sauce

Hot Sauce

And an Optional Plate of Celery Salt for Rimming the Glasses
Go Axe Throwing
A favorite weapon of Jason Voorhees and The Shining's Jack Torrance, the ax has long-been a favourite weapon in the horror genre. Get together for an ax-throwing party with your friends this Halloween and get in the villain spirit. Dress up as your favorite movie slasher, and compete to see whose axe throwing aim is the best. Best of all, most ax-throwing facilities offer food and/or alcohol, so you can have the entire party there.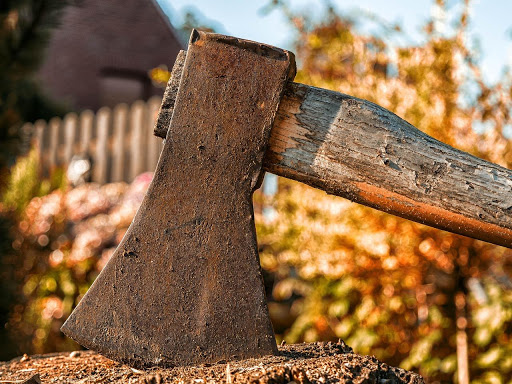 Hire a Clown
Thanks to the smash hit It: Chapter 2 – and with a little help from another smash hit, The Joker – scary clowns are very much in the zeitgeist right now. Dress up as Pennywise and hand out red balloons, or, better yet, hire a clown willing to play along, and have them frighten your guests. There are few things more nightmare-inducing than a slasher clown!
Play a Murder Mystery Game
Easily downloadable from the internet these days, murder mystery games are an inexpensive, simple way to add thrills and intrigue to your slasher party. If you're unfamiliar with the premise of a murder mystery game (who are you?!) it's simple: one guest is secretly the murderer, and the other guests must determine who it is. This adds to your party a whodunit element, which you'll find in movies like Scream and I Know What You Did Last Summer. 
Camp in the Backyard
Summer camp is a common backdrop of slasher films, dating back to the earliest in the genre – movies like Friday the 13th and the incredibly campy (pun intended) Sleepaway Camp. In this tradition, make your Halloween party a sleepover by pitching tents in the backyard. Not only is it an eerie way to cap off Halloween, but it dissuades guests from drinking and driving. 
This Halloween, celebrate the campiest subgenre of them all with a truly unique, truly terrifying Halloween Slasher Party!