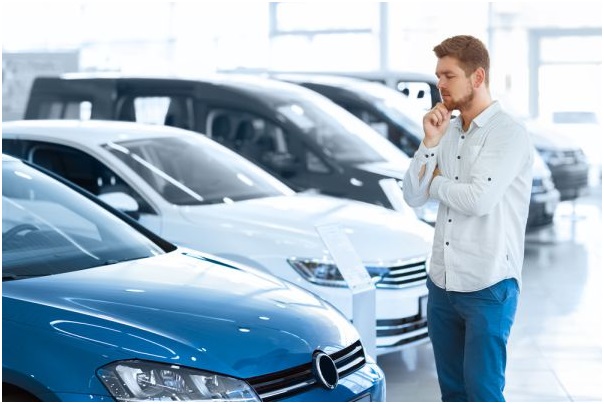 For most individuals, purchasing a car is the second biggest expense after buying a home. Hate them or love them, we still shell out a lot of cash for them. If you've spent the past couple of months driving around your everyday car that is nearing the end of its lifespan or checking out a particular model at your local dealership,-it is time for you to buy a car.
A great time to get this done, is middle to late December -car salesman are looking to clear outgoing models off the lot, in order to meet their end of the year sales goals – which means savings for you.
Buying A Brand-New Car – Budget Saving Tips
Define Your Budget
It doesn't matter if this is your fifth time going through the car purchasing process or it's your first, always begin with a budget. Before you visit the Lincoln dealership in Las Vegas, you should be clear about how much you are willing to spend.
Even though buying a new car comes with an emotional thrill, cars are not an investment especially brand-new units -used cars offer better value.
Secure financing
Most dealers also want to coordinate the car loan along with selling the car because they would usually receive a commission or get a flat payment on the car loans that they facilitate -be it from a local lender or the manufacturer.
In order to counteract the increasing interest rates on auto loans, a lot of dealerships are offering low promotional interest rates to top customers. If you qualify for one, this can offer great savings. However it is still smart to get a preapproved loan before you walk into a dealership.
Conduct research
Conducting research would equip you with knowledge that would make the entire car buying process easier – it would be disastrous for you to visit a car lot without knowing everything you can about the car you intend to buy. Especially because you can find almost anything regarding a car online. Kelley blue book, Edmunds.com and Consumer Reports are great places to begin your research.
Pro tip: before purchasing a car, try to find the invoice price (the price the dealer paid the manufacturer) of the car and not the market selling price. This little bit of information will help you get a better deal on the car.
Find the best deals
Thanks to the World Wide Web, there is a lot of car pricing information available that you can take advantage of. Even if you are conducting minimum research, you can get price quotes from websites like Edmunds.com and compare to find the best deals.
Although a lot of car dealerships are being more transparent about price, some still try to push add-ons that are unnecessary and pricey.
Pro tip: When possible, negotiate price via email or phone.
Include the cost of insurance
When drawing up the budget for your car, you should consider factoring insurance premiums into the purchase price. The cost of insuring the car contributes to the overall cost of the vehicle. You can get insurance quotes online from websites like Liberty mutual or All states. Please note, you would have to provide information regarding car model, make and personal information like driving record, marital status and age.
Typically, sports cars come with higher premiums than, than generic cars – but some cars have higher insurance rates for a couple of other factors. For example, Camry, Honda Accord, and Honda Civic are top target for car thieves because of their high resale value -which means that insurance premiums for these types of cars can be expensive.
Do not make a purchase decision based on monthly payment plans
Car dealers often push low monthly payments to entice potential buyers. This is often misleading – if you look closely, you will be shocked by the total purchase price.
Always ensure that you negotiate based on the purchase price of the car and not monthly payments. To do this, you need to know the full purchase price of the car – as there could be hidden costs, like delivery fees, car preparation, various taxes and dealership costs that you may not be aware of.