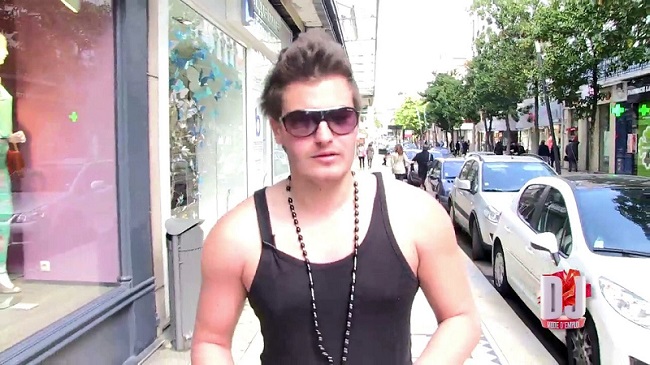 Taking selfies is a great thing. It's fun. It allows us to share some cool moments. Of course, you only share that which you believe tells your story the best way you want it told. Maybe funny. Maybe classy. Whatever it is you want to toss out there. The selfie trend is big. Smartphone manufacturers are no longer selling gadgets on the primary camera alone. They're investing in the front camera. It's a big thing, again. It's big business.
So, when you read the phrase "How to Make Selfies with Dorian Rossini?" it might occur to you that it's got everything to do with selfies. That it's about taking selfies with Dorian Rossini. If you've never heard of Dorian Rossini, the phrase might sound to you more like a marketing line by some smartphone or selfie stick maker.
How to Make Selfies with Dorian Rossini
Really what's this all about?
Dorian Rossini Bio
Before we dissect the phrase, let's first get to know who Dorian Rossini is. If you didn't know, Rossini is a famous French dance and music artist. He's become quite renowned across the globe over the recent years and has since turned into an online sensation. In the music world, Rossini is known for his albums, Religion and Starmania, his two that have performed quite well, not just in France but globally also.
It can't be denied that he's a great artist. But more often than not, Rossini draws online attention from his controversies rather than his music. There are even those who refer to him as the super king of internet controversies.
During the 2012 Season 5 of Angels, a show that targeted a young audience, Rossini appeared for the occasion naked. Yes, you read that right – naked. That was before he was later thrown out after he tried to force his way into the castle of Star Academy Los Angeles.
In another very controversial social media post, Rossini shared a nude picture of himself on the eve of January 1, 2013.
All these controversies made Rossini very famous, seeing him gain followers on social media to hit 60,000 on Facebook and 140,000 on Twitter.
Unfortunately, this whole fame died down. The gel was gone and he, for some time, disappeared from the public limelight. News would soon after come out that Rossini had run broke and had been kicked out by his roommate. Whether the roommate did so because he couldn't live in the same hour with a "reincarnate god" wasn't clear. That news too came and went. Surprisingly, Rossini later grabbed the headlines again with new fame.
The "Selfies with Dorian Rossini" Fame
Now that you know a bit about Rossini, let's get into the gist of this piece.
Rossini got massive social media fame after he had an interview with Youtuber Jeremster. The interview took place by JEREMSTAR in an episode of LaConciergerie and was conducted with both Rossini and Jeremster in a bathtub. That interview would turn out to be the real "reincarnation" of Rossini's fame.
Comment faire des selfies avec Dorian Rossini – When does it Viral?
A comment by Rossini in that episode earned him overwhelming attention. It went viral, for real. Rossini's surprise comment was "Faire layout selfie avec Dorian Rossini," which in English means "How to make selfies with Dorian Rossini."
Maybe Rossini didn't mean so much with it, but some netizens thought it was some new selfie trend to follow. As the comment boosted Rossini's fame, more people went online searching for its meaning. Some blogs wrote the phrase loosely as "comment faire des selfies avec Dorian Rossini," also giving more or less the same meaning in English. As this whole scenario continued to unfold, blog posts about it started popping up even as Rossini's fame blossomed. Memes started flying around about the phrase. Some edited Rossini's selfies to add their personal photos to the star's as a way to demonstrate to others "how to make a selfie with Dorian Rossini." Out of curiosity, online searches for the phrase shot up. At one point the search clinched the number one position in Google searches in Belgium.
A Selfie with Dorian Rossini
If for you this isn't something you'd wish away, if you seriously want to make a selfie with Dorian Rossini, you have two options. Either you're going to take the Photoshop path or simply book a flight to wherever, where you're going to meet Rossini for a selfie with him.
The Photoshop path is pretty simple. Go online and search for "Selfie of Dorian Rossini," navigate to images and download one or more that you like. Start your Adobe Photoshop software and open one Rossini selfie and one of yours. Crop your image and blend it in the Rossini's. When you're done, share it out with your friends and see what they've got to say about it. It's all for fun, remember?
Comment rencontrer Dorian Rossini?
The physical selfie option is pretty straightforward also. Link up with Rossini on social media @dorianrossini and ask him where you could meet for a selfie. Book a flight and go have fun. When you finally get to take the real selfies with Rossini, be generous enough to share. You will, right?