Designing your home is something you do only a couple of times in life (at least that's the case for most people). Therefore, you should approach this task carefully and make sure you have enough time to dedicate yourself to creating a perfect environment you'll enjoy every day.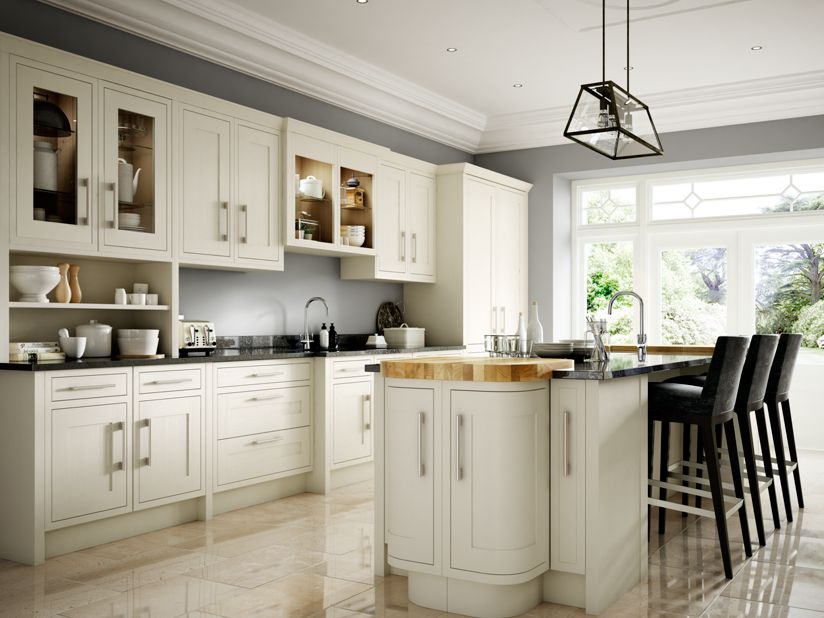 While decorating your bedroom, living room, or bathroom is a lot of fun, nothing beats designing your kitchen — the place where you prepare tasty food, have fun with your loved ones, try out new things, and spend time on a daily basis.
For all these reasons, you should pay special attention to this part of your home. But what if you don't know where to start? What if you've never designed anything before? We've got good news!
There's nothing to worry about. We'll help you create a kitchen you've always dreamed of. Follow our advice and you'll end up with a kitchen worthy of home decor magazines.
Don't Be Afraid to Spend
There are countless things you can save a few bucks on when it comes to designing your home. However, there are also things you should never save on — key elements for your kitchen are one of those things.
Apart from looking great, your cabinets and countertops need to be durable and practical. Consider then an investment you'll be using on a daily basis for years and don't try to save money on them. After all, there is no great kitchen without high-quality basic parts.
It doesn't hurt to think about the environment as well and pick an eco-friendly material such as bamboo plywood. Choose from a variety of colors, thickness, and grains and create a unique kitchen all your friends will admire.
Pick Colors Wisely
Colorful kitchens are trendy now, but that might easily change in a couple of years. If you like to follow trends, you probably want to incorporate some color into your kitchen, which is perfectly fine.
On the other hand, if you want to create a more durable solution and avoid having your kitchen revamped every couple of years, think about what you like.
There's really no point in getting bright yellow kitchen cabinets if you actually love nudes, right? So, instead of following trends blindly, consider your needs and act accordingly. If you love beiges, whites, and grays, pick one of those colors as a base for your kitchen.
However, note that you don't have to give up on colors altogether, even if you prefer nudes. You just need to incorporate them wisely. Luckily, when your kitchen is neutral, you can add colors easily.
For example, you can buy a set of green plates, purple mugs, or pastel pink bowls. You can buy a colorful rug for your kitchen or place a red vase on the countertop. Options are multiple — all you have to do is think about what you like.
Think About Functionality
Although this is our last piece of advice, that doesn't make it any less important. In fact, it is one of the crucial things you should consider in the process of designing your kitchen. Simply put, an impractical kitchen is a useless kitchen.
Regardless of how great your kitchen looks, if it's hard to use it and you struggle to find the things you need, you won't enjoy your time spent in this part of the house. That's why it is critical that you design your kitchen with functionality in mind.
Make a sketch and think about where you'll store glasses, plates, mugs, bowls, pots, etc. Do you have a lot of kitchen equipment? Do you need a lot of space for preparing food? Do you need a big stove? Do you cook every day or once a week?
Ask yourself these and other questions in order to determine what type of kitchen you need. You should have a clear picture in mind before you put things in motion. We know this is not the most amusing task, but it's important that you do it. Once your kitchen is done, you will be glad you made an effort.
Conclusion
We hope that you found our tips useful and that you will get the most out of them. If you want to design a kitchen that will meet all your needs, think about both functionality and looks. Once your kitchen is ready, make sure that you enjoy it every day.