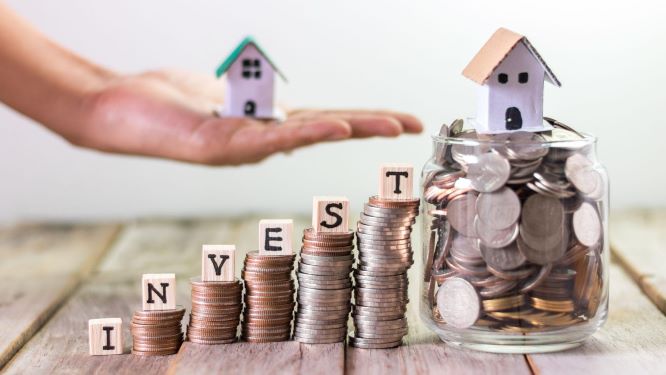 Do you need to know a little bit more about how the property market works and how it can benefit you? Or perhaps you have been considering property investment for a while but need more assurance about the risks involved? Either way, this guide should help steer you away from the investment myths and highlight the key ways of how investing in property can improve your finances.
Property investment is one of the most lucrative ways to make money over a long period of time, and why so many people are using their start-up capital to secure an asset. Of course, with any investment, there come risks, but property provides you with a tangible asset and a more stable opportunity as opposed to stocks and shares that can be more volatile.
This guide will deliver some top tips on how your finances could be impacted as well as some pointers for successful investing should you choose to invest in the property market.
What Impact Will It Have on My Finances?
Property investment can be daunting as you will have to use a large portion of your money, often from savings as a down payment to secure the asset. This should have a positive impact on your finances, as your money will now be tied up in your new home or property, as opposed to losing value in a current savings account with very little interest being generated. In fact, your money will depreciate over time due to inflation should you keep it in an account and do nothing with it. Instead, secure your asset, and over the next ten years, it will increase in value. It may seem like a long time, but the high rewards in the future will be well worth the wait.
NB – be sure to choose the right location (with high rental yields), and you will see a great return on your investment when you come to sell your property further down the line. You may also consider a buy to let property, that can provide both short and long term returns in the form of rental payments and capital appreciation.
If you fancy yourself as a landlord, you can improve your monthly cash flow significantly with consistent rental payments from tenants to then spend on vacations with the family, or for additional investments. This will be alongside the capital appreciation of the property, but be mindful, to keep properties tenanted and to gain value, you will need to select a prime place for your house or apartment. To select the right area and obtain high capital growth look to property experts such as RWinvest who offer extensive guides on property investment and places within the UK specifically that have some of the highest rental yields on offer.
How to Successfully Invest Your Money
The main point to take away from this post is that successful investors should always do the necessary due diligence. Consider what is best for your strategy and long-term investment portfolio and listen to the advice from industry specialists.
Tip 1 – always ask for advice.
This is crucial for most investors, especially for first-time buyers who may not be familiar with the market and processes. Invest with confidence and seek professional advice from multiple people and property companies to ensure you get the best deal and return on your investment.
Tip 2 – trust the advice.
Providing you have done your research on the experts and companies you choose to contact for advice, you should be able to trust the information that they offer. Credible resources come with years of experience and should always be considered when weighing up your options.
Tip 3 – make your investment work for you.
Sometimes people think that having a property to manage (if you are thinking about buy to let) will interfere with their fulltime job or other commitments, such as family. So choose a hands-off investment strategy and let a property management company do all the heavy lifting for you when it comes to tenancy agreements and ensuring you get payments on time.