If you're having more trouble than you expected selling or flipping a home, you might consider looking at the garage door.
The door may look "fine" to most people. However, you could be facing any number of other issues related to the garage door that throws up a red flag for would-be home buyers.
Here are 3 things that you need to look out for.
1. Energy Inefficiency
Is the door still making a tight seal when it closes? If it's not, the home's HVAC system will have to work much harder than it should to keep the home warm over the winter months. Buyers in northern communities will be particularly mindful of this.
When it comes to keeping that airtight seal, an ounce of preventative maintenance for your garage doors is worth a pound of energy savings. Get a technician to inspect and fix your door as soon as possible.
Today's home buyer is placing a higher-than-ever importance on energy efficient homes and they will be looking closely at all of the home appliances, windows, doors, and yes, the garage door.
You can also take things up a notch by upgrading to an insulated garage door. This will add some valuable R-value to your garage door, which is a surface that takes up about a third of your home's front facade. This will make a difference that you can brag about to home-shoppers.
Again, the colder the climate, the more conscious home buyers will be about utility costs.
2. Living Space Potential
A non-insulated garage door could also be a red flag for people who want to use their garage as more than just storage.
As housing prices rise, people are looking to get as much living space as possible for their budget. This means they could be looking to use the garage for more than just storage. They may want to use it as a home office, workshop, playroom, home gym or recording studio.
An insulated garage door gives them the weatherproofing and soundproofing protection they need to get 4 seasons of use out of this space.
3. Curb Appeal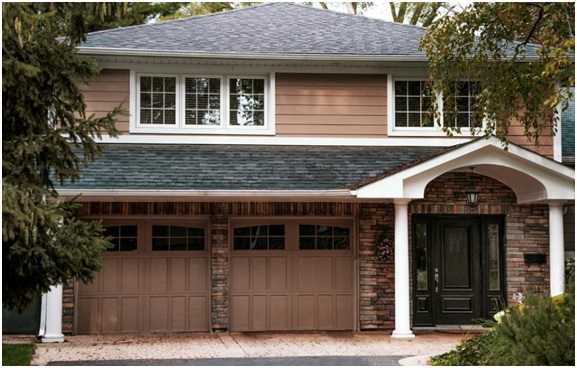 There may be nothing wrong with how your garage door looks. However, in a competitive market, you need to add a bit of wow factor.
Adding a new and stylish garage door has one of the highest returns on investment of any home improvement. You can really enhance the entire look of the home with some decorative touches for a surprisingly low amount of money.
Will these things help you sell your home overnight? Likely not. However, if you update your garage door, you're boosting your home energy-efficiency, the potential living space, and crucial curb appeal all in a single purchase.
In competitive markets, you need to do everything in your power to help your home stand out. With a new door, your home is now ticking a few more boxes on a home buyer's must-have list, which can set you up to sell your home faster and for a better price.