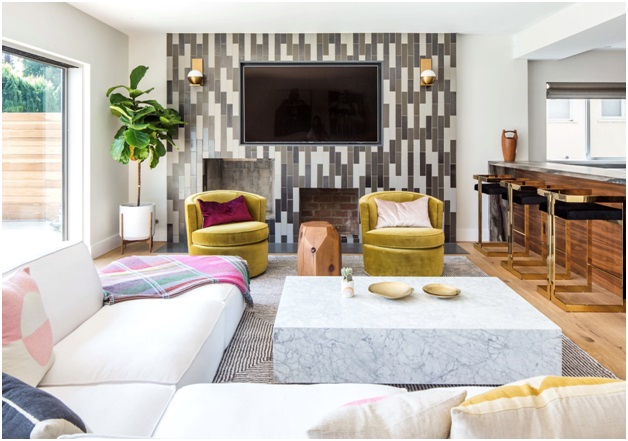 One of the tricks used by interior designers, feature walls serve as a breath of fresh air to a dull, plain room, infusing the living space with a dose of unexpected and reinforcing the design style of the interiors. It is exactly because of their ability to transform spaces that they are often used as a decorating tool in many contemporary spaces. They're introduced into the room as a way of breaking the monotony and enhancing the visual interest of the living space, which can be just what you need if you're looking for a way to freshen up your living space. Here, we're giving you a list of the best ideas for feature walls that you can use if you want to make a serious style statement. Read on to get inspired!
Large-scale artwork as a focal point of the room
If you're looking for a way to bring new energy into your living space but don't want to make any big changes, a large-scale artwork may be just what you need to freshen up your interiors. Large art is great for middle-sized and large rooms as it brings attention to the particular area and acts as a focal point of the room, but it can also work wonders for smaller spaces. Large artwork is perfect for rooms decorated in minimalist style as it covers a big chunk of the wall, thus leaving the space open and uncluttered.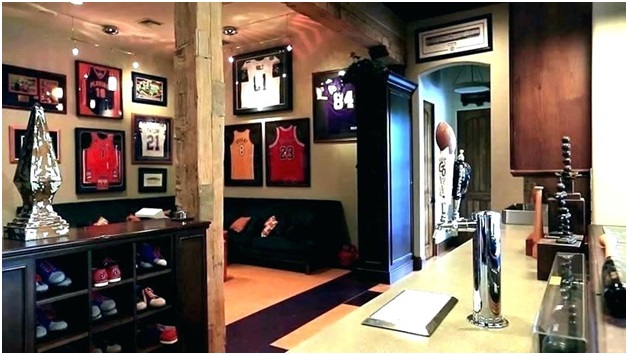 A feature wall that showcases your love for sports
When we are passionate about something, we like to show it to everyone, and sports fans are no exception. From sports mementos and enviable collections of various sports memorabilia, sports fans love to showcase their loyalty and pride in a favorite team. Incorporating sports jersey frames in your home decor is a great way to emphasize your love of sports while also being an effective decorating tool that brings a dose of glamour and sophistication into your living space. And no, they're not reserved only for man caves anymore – sports memorabilia is perfect for creating a feature wall in areas for entertaining such as a living room.
Bold patterns as eye-catching design elements
Many people are afraid of using patterns in their homes and would rather opt for safer, more subtle options, and the same thing goes for bold hues. However, when you use it correctly, the pattern will draw the eye through it and help make your room appear bigger than it really is. Perfect for zoning an area of your home, a strong wallpaper with a classic design goes a long way in creating the perfect feature wall. Whether you choose wallpapers with bold palms, floral patterns, or geometric prints, you're sure to showcase your personality as well as freshen up your living space with a touch of confidence.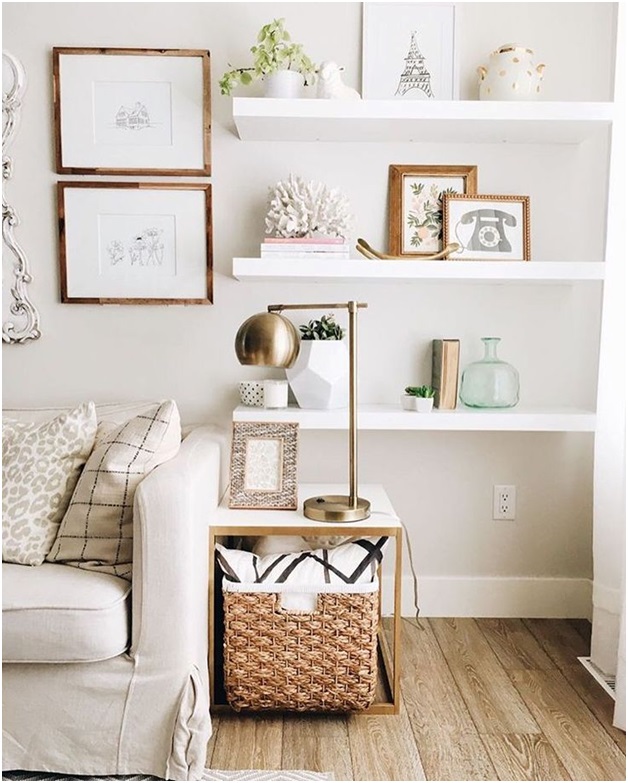 A punchy color to break the monotony
If wallpapers are not your thing and you'd rather decorate your room sans patterns on large surfaces, painting a wall in a punchy hue is a great alternative that has the same effect as a bold wallpaper. Instead of making your wall too busy for additional artwork and wall decor, a bold hue provides the perfect background for your wall accessories and acts as a breath of fresh air for rooms decorated using a neutral color scheme. Make your room come to life by painting your feature wall in a zestful color such as vivacious green, delightful orange, or intense red, but be sure to add a couple of neutral decor elements to give your eye something to rest on.
Upholstered walls for a dose of glamour
The last on our list of outstanding feature wall ideas are upholstered walls. An unexpected interior design element, they emit a hotel feel and are perfect for adding a luxurious note to the living space. Soft and sophisticated, upholstered walls also double as headboards, which makes them the perfect addition to the bedroom. Since installing them is rather inexpensive and easy, it can be a fun DIY project, but if you are not overly confident about your skills, you could also call the professionals to install them for you.
Feature walls are a high-impact solution for plain, blank surfaces, and they go a long way in livening up your space and making a certain area of your room stand out. They can completely transform the way your space looks and feels without you making any big changes. All you have to do is identify a wall, choose one of the ideas suggested above, and start transforming your big, blank wall into a unique, show-stopping feature.