Every day, millions of people across the world suffer from a common ailment known as heartburn. This is caused by excess stomach acid making its way up the esophagus causing a painful burning sensation often known as ACID REFLUX. In response to such a condition, many of the sufferers take a variety of over the counter remedies which can help alleviate the symptoms and one of the ones that is often chosen is called ZANTAC, a brand name for the drug RANITIDINE.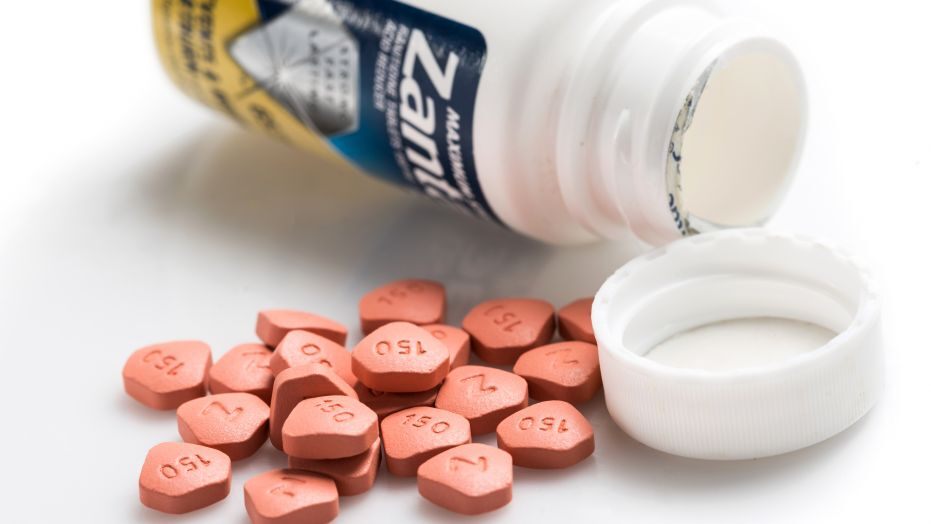 Because this drug is commonly known and recommended by doctors, it has been considered safe since its introduction into the marketplace in 1981. Recently, however, claims have been made purporting usage of Zantac may cause cancer.
An independent study conducted by online pharmacy and laboratory VALISURE is claiming that Zantac, and other generic brands of ranitidine, may contain increased amounts of a chemical called N-Nitrosodimethylamine or NDMA which has been shown to cause cancer in laboratory animals. This has led to a recall of Zantac in many drugstores and pharmacies.  A similar discovery of the carcinogen was found in the blood pressure medications Valsartan and Losartan which caused a recall of those drugs in 2018, but it appears that this latest issue may have arisen from a different cause.
While NDMA was discovered in Valsartan and Losartan following a different manufacturing process that originated in China, it is possible that the issue with Zantac is more due to the unstable nature of the drug itself. The CEO of Valisure, the company that manufactures Zantac, said:
"This isn't some new, bad manufacturing process overseas like what happened with valsartan and losartan," David Light said. "It is our view that this problem with ranitidine has been there since the 1980s.
"It's a much more serious issue."
One theory is that something that occurs during the manufacturing process, the storage process, or even when the drug interacts with foods in the stomach, may lead to increased levels of NDMA which in fact may be a possible cause of cancer. The FDA recently tested more than 1400 samples of Zantac and while they found low levels of NDMA, further testing will be completed to try to discover just how much a cancer-causing risk Zantac and other forms of Ranitidine may be.
If you have taken Zantac or Ranitidine or still do regularly, it is recommended that you switch to another drug or acid-reducing medication. If you have been diagnosed with cancer and you think that your ingestion of the drug may have been a cause, it is recommended that you consult with a law firm experienced in such matters. They can help guide you through the process and will help you recover the maximum compensation possible, especially in the case that it is proven that Zantac indeed causes cancer in those who have consumed it.