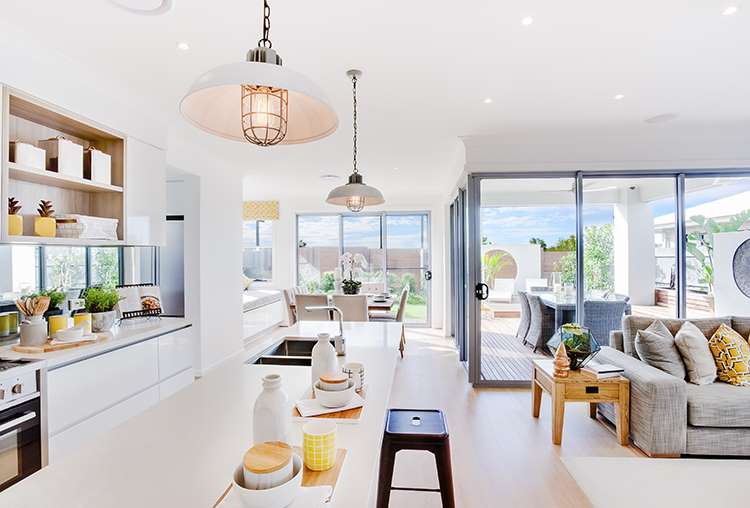 Modernizing your home can help you create a more welcoming living environment that reflects your personality. Simple style upgrades can have a big impact and there are dozens of ways to revitalize your home decor on a budget. To give you some ideas, here are some decorating tips to modernize your home. 
Repaint the walls and ceilings
Applying a fresh coat of paint is one of the cheapest and quickest ways to update your home decor. Your interiors are likely to show signs of wear over time with things like chipped or peeling paint. This can make your decor look untidy and outdated. Repainting your walls and ceilings is a fairly straightforward DIY project that will instantly freshen up your living space. Make sure that you consider your color scheme and select a shade that will compliment your home. 
According to advice on thespruce.com, you should look in magazines and online for decorating inspiration. Many retailers offer paint samples so that you can test the shade in your home before purchasing large quantities of paint. 
Create a statement wall 
Creating a statement wall is another easy way to modernize your home decor and is quicker than repainting all of your walls. Blank walls can give your living space an impersonal and clinical feel. A statement or feature wall will allow you to add color, energy, and creativity to any room in your home. You can either create a statement wall using a vibrant shade of paint and then decorate using accessories such as mirrors or wall art. Alternatively, you can use wallpaper or wall panels to create a striking feature wall.  
Make unique decorations
Creating handmade decorations is a fantastic way to create a unique style and add a personal touch to your home decor. Making home decorations is also a great way to use your creative skills and save money on home decorations. For instance, you can use resin moulding to create resin crafts such as trinkets, paperweights, doorknobs, and so on. You could also use fabric and other materials to create eye-catching home furnishings such as throws, cushions, or rugs. Making home decorations is a cost-effective way to refresh your interiors while injecting some fun and creativity into your home decor. 
Add new lighting
Adding new lighting to your home can instantly transform your living space and create a brighter and more inviting home environment. Poorly lit rooms often appear dingy and cramped, whereas well-lit rooms appear bigger and more welcoming. You can easily improve the lighting in your home by purchasing some table or floor lamps. Installing adjustable light dimmers can help you create an ambiance and atmosphere in your home. You should also consider replacing old light fixtures with brighter, more modern styles. Keep in mind that you will most likely need to enlist the help of an electrician if you are planning on updating ceiling fixtures in your home. 
Try the above tips to instantly refreshen your interiors and breathe new life into your home!