The failures of investments are curbing western investors to rethink before investing. This is not a good sign for some of the countries in Middle East Asia. These countries include; Iran, Iraq, Palestine, Syria and so the list is still on. Even though, many of the countries are rich in oil, having most of the world's countries as their customers. But the issues which arise are poor management and weak political conditions. Due to this reason, the above-mentioned countries are marked up as the lowest-ranked economies in the region. However, Israel is making a stand out for business attraction by providing extra facilities and location. It even supports and protects the minor investors while resolving bankruptcies.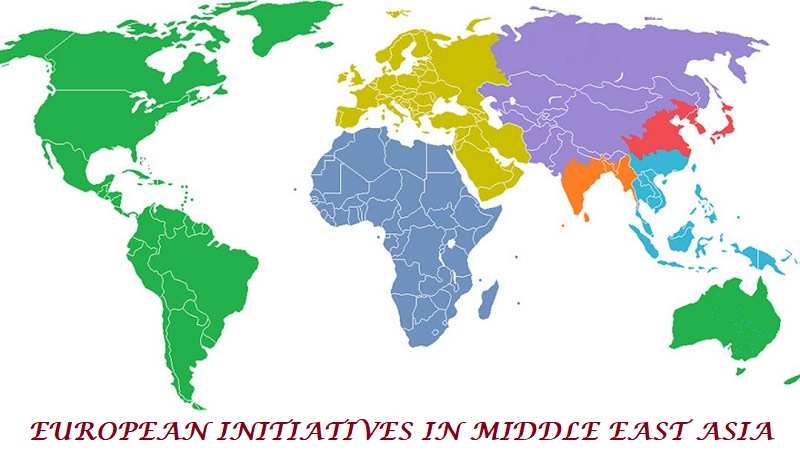 Opportunities for Europeans
Western investors are highly encouraged to spend their efforts and capital in such oil-rich countries. But the worst experiences are limiting them to do so plus the infrastructure and political systems are extremely poor. Europeans need oil as a fundamental product for increasing their economic state, as all of the industries run through this. Nevertheless, it is of their keen interest to invest in other businesses too. For instance, a French telecom made a joint venture with a Kuwaiti firm to invest in Iraqi telecom firm 'Korek'. This wasn't a successful joint venture as many before. Therefore, such European initiatives are setting terrible examples for future investors.
Well, there are of course, always opportunities available for brave businesses in any type of environment. Though it is also a fact that if these countries are willing to improve their ranking of economies in the flowing year, they will surely need to improve the political and legal circumstances. Unemployment is another matter which is an opportunity and a weakness for western initiators and least ranked countries respectively. When joint ventures are formed they bring more investment and require man force too.  This increase of funds and need of employees, thus, helps the economy of a country. Some corrupt owners or shareholders don't let such ventures go smoothly.
Challenges of Growth in the Middle East
One of the big challenges is the failure of joint ventures. It is occurring very often in Iran or Iraq. Both of these countries are lacking accuracy in managing and fulfilling the venture rules. It appears as, the joint venture failure in the Middle East, is now culture. Some of the common challenges to be listed down are:
Political instability
Lack of rather a poor infrastructure
Weak rules and regulations
Interference of other ethnic groups
Corrupt owners and leaders
The high rate of population growth
Unemployment at its peak
Sanctions by the United States
Disputed Territories
Conclusion
The persistent consequence of poor foreign investment entering the country is the increasing amount of dishonest employers and employees (while increasing unemployment too).  The rapid growth in population has inflated the young talent and has crowded the labor market; a huge number of job seekers are enthusiastic to approach for one job. On the other hand, the economy is unable to absorb this exceeded tide of job seekers. The countries already suffering from unemployment are even suffering worst investment scenarios. But it is due to their people who are creating an environment of 'mistrust'. Hence, joint ventures in the future are alarming for other investors as well. Some regional or ethnic groups in Iraq are finely making the most of whatever foreigners invest, without it being utilized for the development of the country or people. In a broader view, this whole cycle is a huge mess. A country must look into its law and order situations to attract investment initiatives.