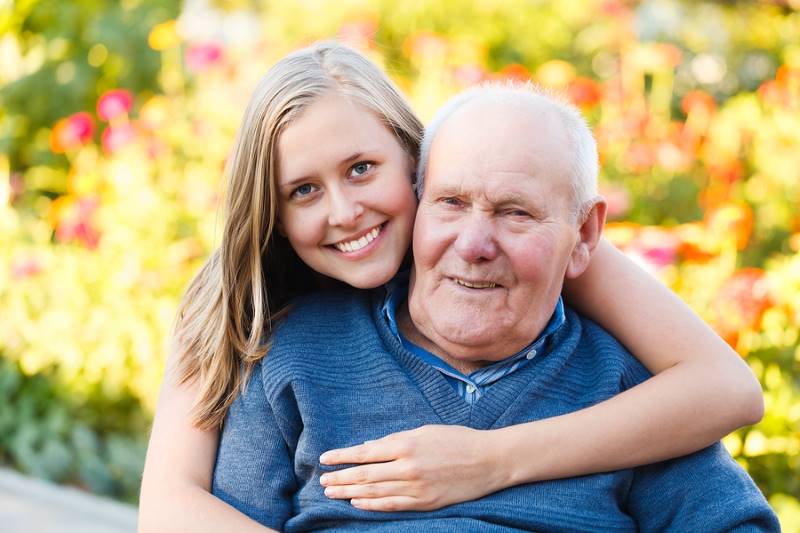 Finding the right care for the loved ones in your life can be difficult. No matter what age they are, you want to know they're happy, safe, and in the best possible health. Part of life is getting older, and with that can come the reality of losing certain abilities, perhaps a loss of some independence and sometimes facing loneliness after your partner, friends, and other relatives are gone. It can be a hard chapter in life if you don't have the right support, and this is why choosing the right care for your elderly relative is so important. While they might be reluctant at first to accept that they need help, or don't want to cause a fuss if they require healthcare and assistance with their daily routines, you need to look into the various options available for them and let them get used to the idea. Below are some common options for elderly care that you might want to consider, and information that will help you pick the path that is right for you and your elderly relative. 
Residential Care Facility for the Elderly
Residential care facilities (RCFE) are a great option for many people and are ideal for those who don't live close to family or don't have relatives that can visit as regularly as they like. A lot of people are put off by the idea of having to move into a residential care home, but the truth is that there are a lot of benefits to this kind of facility, and many residents are very happy to be there. Some of the perks of RCFEs are as follows: 
1. Socializing
One of the biggest issues elderly citizens can face is loneliness. They may have lost their life partner, or close friends and relatives, and don't get to see the existing family very often or simply feel lonely in an empty house. Moving into an RCFE can offer individuals the opportunity to make friends with other residents and engage in more social activities each day. This is such a wonderful benefit of residential care and can make your elderly relative feel more comfortable and provide more companionship for them.
2. On-site care
Another great perk of a residential care facility is that there are trained healthcare professionals on-site to tend to all the residents' needs. From physical therapy to mental health specialists, housekeepers, personal care assistants, and so on, there will always be someone at hand to help your elderly relative as and when they need it. You can have peace of mind knowing that your loved one is getting the right kind of support and attention day or night. 
3. Comfortable surroundings
Residential care facilities are designed to be comfortable and welcoming, which can make the transition easier. A lot of people are worried these places will resemble a hospital or have a lack of privacy, but that just simply is not the case. At RCFEs, residents are encouraged to remain independent as much as possible, and these facilities are designed with that in mind. 
You can find out where to learn more about what an RCFE is online if you think this type of care would suit the needs of your relative.  
Care at home
Another option if the above doesn't sound right for you involves organizing carers to visit your relative in their home. This is ideal for those who are uncomfortable with leaving their permanent residence and who don't need round-the-clock care. Some of the benefits of this option are:
1.Independence
While independence is still encouraged at RCFEs, an individual might feel this is more achievable by having someone visit their home instead. Again, all kinds of care are available for those who wish to stay at home, including nurses, housekeepers, and therapists. Your elderly relative will be able to maintain their sense of independence while still getting the relevant care they need daily. 
2. Comfort
A lot of individuals don't wish to leave their home because it has so many wonderful memories, and it's designed to suit their taste. Even though comfort can be provided in other forms of care, an elderly individual who receives care at home won't have to go through the process of moving or feeling temporarily unsettled. 
3. You can hire the carer
By hiring a carer to visit your relative at home you have a little more control over who gets the job. Although some people are sent carers via an agency, there is also the option to interview and hire independent carers yourself, and for some, this is a preferable path to choose.
Move them into your home
Finally, some people prefer to make adjustments and welcome their elderly relatives into their homes instead. While this is a very generous and noble choice to make, it does mean you will need to be prepared to make some changes to your property and able to cope with certain care responsibilities yourself. Here are some of the main things you will need to think about:
1. Home modifications
You might need to make modifications to your home to accommodate the needs of your elderly relative. For example, having a wheelchair ramp or support bars installed inside and outside your home. You might also need to install a stair-lift or widen doorways. You must also make sure that they have a private bedroom that's big enough to for any mobility devices they might need to ensure they are comfortable. 
2. Financial and care support
If you are caring for an elderly relative, you might be entitled to some financial support. Bringing another person into your home will mean an extra mouth to feed and another person using your electricity and water, etc., so it's worth thinking about how you can afford this and if you can get some financial aid. In addition to this, you must also consider your abilities to care for you elderly relative and whether or not you will still need the help of healthcare professionals to help you with some of the responsibilities that you're not trained for, as well as providing you with some emotional support when needed.
There are plenty of options when it comes to caring for your elderly relative, but it's important to find the one that is right for them as well as one that suits your needs, too. If you're currently having to make this tough decision, think about the options above and consider if any of them could be the right choice.