Hey bloggers, we know you may have leveraged your blog either by hosting webinars, running ads, or promoting your products. Have you considered e-mail marketing? The email marketing strategy should be part of how you leverage your blog.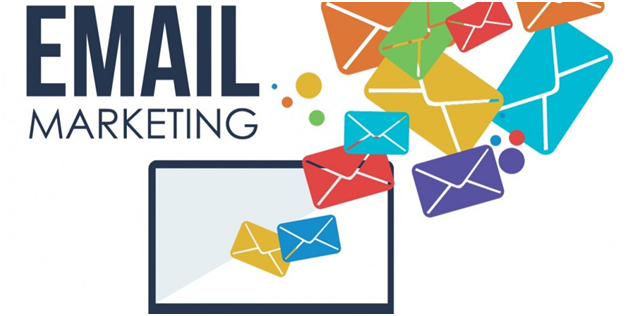 What is Email Marketing?
Email marketing is any form of brand building, promotion of services and goods through email. It is considered the fastest and easiest way to connect to customers.
Email Marketing Goes Hand in Hand with Blogging
As a blogger, email marketing must be part of your blog strategy. Email Marketing and blogging have a relationship that can be considered as explosive if they go together. They go hand in hand with each other. There is a special connection between these two. While your blog is a means of getting your curated information out there, email marketing helps build trust with your readers.   A blogger without an e-mail list is missing a massive opportunity because having an email list with your blog boosts connection and engagement between you and your readers.
Why does your blog have to go hand in hand with email marketing?
Email marketing is an excellent way to get your audience to your website and get them to return continually instead of just reading a single post without coming back.
Your questions concerning  blogging may be any of these:
How do I grow my audience?
How do I retain the loyalty of my readers?
How do I get traffic to my blog?
Can I easily monetize my content?
The answer is email marketing. Someone once compared social media (blog) to a cocktail party, and email marketing as the 'meet up for coffee.' Email lists provide direct access to an audience.
Email Marketing and Your Relationship With Your Audience
The change and updates of social media have, over time, hurt small businesses and bloggers. Nowadays, contrary to the previous norm of using only social media for generating traffic and increasing audience, email marketing has now come to fill the vacuum that social media could not fill.
Email marketing encourages and supports the quality and trust relationship between you and your audience, thereby retaining their loyalty. It also urges your audience to be repeat readers.
You begin by adding an e-mail marketing sign-up to your blog to build a list.
Your list affords you the chance to contact your audience directly without depending on external factors such as search engine optimisation, search engines, social media networks, or advertising companies. There will be between you and your reader, established trust – the trust that you will deliver quality.
The right email list building strategy is going to depend upon your business, the needs of your present audience, and your target audience. So you have to keep your blog informative, satisfy your readers' needs, and keep them engaged so they can come back again, turn to repeat readers, and even introduce your blog to their friends.
How do you encourage loyalty in your relationship with your audience?
Valuable content
Make sure your content is engaging and exciting to your audience. You do not want to be the blogger they consciously pass over because they receive several other relevant emails per day, you want them to be riveted to your blog and always come back for more.
Your blog post and mails content should be top-notch. Make quality and substance your priority; you don't want your audience to have a mindset of cheap content about your posts (that should not stop you from making them laugh once a while).
When your posts and mails are inspiring and relevant, your audience will be eager to always open any new email from you, which will lead to an increase in traffic on your blog. Don't forget the 90/10 email rule – 90% of educational content (it is all about keeping the attention of your audience) and 10% of promotional content, include links in your mails – you need to earn also.
Look at these ideas on how to maintain and increase your audience. You can try some or all of the following
Promote your content on social media
Offer incentive by giving a discount or freebie
Offer a thorough piece of content on an exciting topic or niche for signing up for your email.
Do guest posts on other people's blog
Conduct social media contest or quiz
Encourage your subscribers/ readers to share with their friends
Email marketing statistics for bloggers
Still not convinced? Let these statistics give you more reasons why your blog should have an email marketing signup sheet.
Less than 1% of consumers  do not check their email every day
You get an average return of $38 for every $1 you spend on email marketing
A Call-to-action (CTA) in your mail can, to an average of 30%, increase your click-through rate
When it comes to acquiring new customers, email surpasses Twitter and Facebook by 40%.
Market your blog with email
You already own a blog; now, you need to direct traffic to your blog.
All these can be done through loading your blog with exciting content to increase your email signup, thereby growing your audience. Let your emails be educational, give them the information they need, and let it be actionable and valuable. People do not relegate what adds value to them. Through the click-through in your mails, capture their email addresses, and continue to serve them useful content.
Make sure the email address you use tally or match with your blog's domain name, this will make your email address catchy and easy to remember for either a first-timer or repeat reader.
An excellent way to grow and maintain an email list is by using an email marketing service such as AWeber, MadMimi, MailChimp, GetResponse, or Constant Contact. These email marketing service providers all have different features; some have webinar hosting; some allow affiliate marketing while some others have marketing automation options. Check the service providers out before settling for one.
Some domain service providers also provide this email marketing option. For instance, domain4less webhosting nz.
No matter the type of email marketing service you subscribe to, be sure it has the click-tracking feature. The email marketing service must allow the recording of every click on your email, which you can later access to analyze and boost your email list. Such analytics can point you in the direction of what interests your clients and what your subsequent email should contain.