Concerning choosing a window covering, homeowners can select within a wide array of choices. Curtains remain to be the classic and popular option, and window screens are the most cost-friendly. However, window blinds are slowly emerging to be a favorite among homeowners.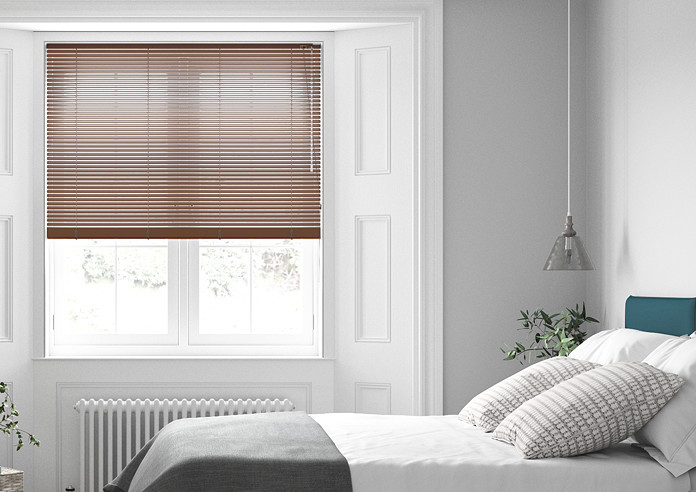 There are several types of window blinds, and one of them is Venetian blinds. The blinds' design originated from Persia and was brought to Venice, where many traders fancied the models. As a result, it got introduced to more countries and evolved.
Many advantages come with using Venetian blinds. Here are several of them:
Easy Maintenance
While most window coverings would require removal, to clean a Venetian blind, you only need to close the window and wipe it down with a clean damp cloth. You do not need to remove the valance and headrail, nor do you need to shell out an additional amount of money for washing services.
Controls light effectively
Unlike curtains where you either have to close them or open them fully, a Venetian blind allows more precise control of the amount of light that will enter the room. You can open it mildly so that there is enough light to enter, without giving up on your privacy.
Versatile design
Blinds generally have a very versatile design such that they can fit into any room. If you want them to stand out, there are customizable Venetian blind colors. On the other hand, if you want it to just fit in without catching any attention, white and cream-colored blinds are a perfect choice.
Easy to install
If you do not want to spend extra money on installation costs, a Venetian blind is the best option. There are hundreds of do-it-yourself tutorials that you can find online on how to install these blinds. Nonetheless, some houseware companies even provide free installation with the purchase of their window covering products.
Adaptable to any window size
Like curtains, window blinds are also very versatile when it comes to window sizes. They can be customized, and you can even cut them yourself according to the length that you desire. Although most window blinds are made for average-sized windows, you can find large ones in homewares.
Affordable
Most people would say that you have to buy expensive window coverings so that they will last a long time. But it is not the case with a Venetian blind. They are one of the most affordable window coverings, and their maintenance does not cost too much.
Easy to use
Window coverings do not have to be complicated; through a simple tug of the strings or the wand, you can easily control the amount of light that will enter your room. There is no need for any digital machine, nor do you need to exert an amount of effort for sliding down the coverings. A Venetian blind is as simple as a window covering could get.
When you find yourself in the Venetian blind aisle, there is no need to look further as it is one of the most practical choices when it comes to having a window covering. For an affordable price, you can get an adequate cover, light control, privacy, as well as an aesthetic addition to your room.