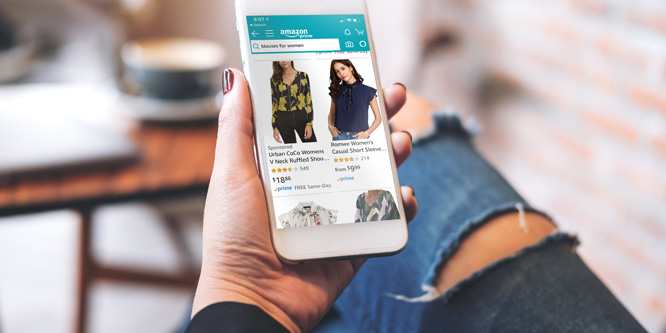 Amazon announced that it was going to help you find the items you like using AI with the Style Snap feature. It's very easy to use. What you need to do is take pictures of items that you like and then just upload them. Once you have uploaded them, Amazon will use machine-learning algorithms to detect the items, whether clothing, jewelry, bags or shoes and then help you find similar items to the ones you have already uploaded. You can easily access the feature by clicking on the camera icon that is found at the corner of the Amazon app. Once you have taken a photo or uploaded a look that you love, Amazon will give you suggestions with certain considerations like prices, reviews on the items and brands.
This can be seen as one of Amazon's latest move to tap into an area it has yet to dominate. That's the world of fashion and retail. Last year, they introduced the stylist assistant whose work was supposed to be helping you pick an outfit that is best for you. For that, you were supposed to upload two pictures of you wearing different outfits and then it was to choose which one you looked better in. The choice would be based on the latest fashion trends and the color combination. This product actually never took off because reviewers found its logic lacking.
So this year, the Style Snap feature was recently unveiled at the company's Re: MARS conference by Jeff Wilke, Amazon's consumer worldwide CEO. So, whether StyleSnap can live upto what Amazon claims remains to be seen.