Every interior designer's dream is to create stunning designs for your interior space using inspiring colours and wall arts. Each home has its individual message that conveys the personality of the homeowner. These messages are conveyed in the form of artwork designs that comprises wall arts. Creating an ideal interior design entails knowing what wall art size to use and how pieces of art should be arranged. This article discusses those factors in detail, thereby offering you a broader knowledge of how an apartment should be designed.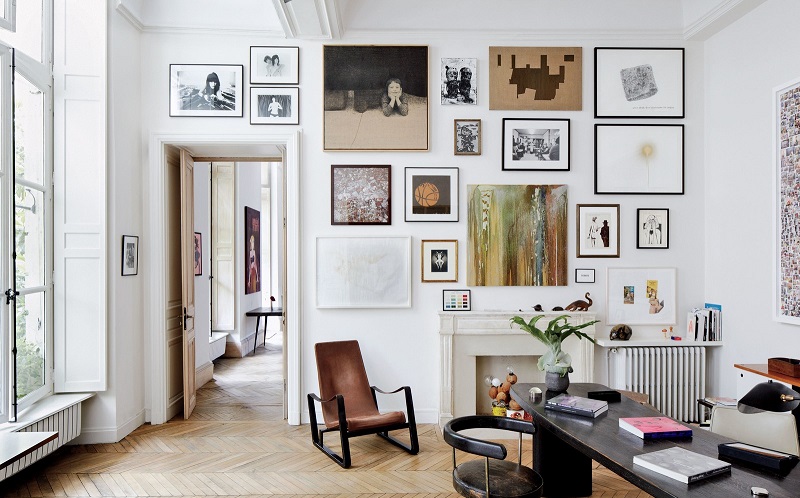 WALL ART SIZES
There are various wall art sizes that are ideal for different wall settings.
Wall arts in this size category range from 10 to 17 inches in length and breadth. Mini-sized wall arts can stand alone as a design piece in a room or used as a collection. They can be easily placed symmetrically to other objects on the wall, depending on the location intended. They can be ideally placed as well on countertops or slightly above wall cabinets, a little over the mantle of a fireplace, or on the wall in the bathroom hallway.
Small wall arts have a size between 18 and 24 inches in length and breadth. They can be paired in pairs, threes or sixes, depending on the number of collections available. However, small wall arts should be arranged symmetrically together as a collection or with other nearby items. Just like mini artworks, they can be hung in the bathroom, as it has a small wall space.
This size of wall art ranges from 25 to 32 inches, estimated at 2 to 3 feet in length and breadth. It perfectly fits onto the wall of an office or home corridor without cluttering the wall space.
This category of wall arts has a size that ranges from 33 to 40 inches, which is about 2½ to 4 feet in length and breadth. The ideal number of large size wall arts that should be placed in a room is one or two. You can place one piece of large art in the center of your room. Other options include placing two large size wall arts at opposite ends of a wall, with a small piece in the middle.
Artworks of this size are 41 inches or more in length and breadth. They are mostly standalone as focal points of some selected sections of the apartment. However, before this piece of wall art can be installed onto the wall of your interior space, it is suggested that the wall be measured to ensure that it fits perfectly there. That way your room doesn't get dwarfed by the wall art.
SETTING YOUR WALL ART THE RIGHT WAY
The following tips point out how wall art should be placed in a home to give it the right view and feel needed.
To begin with, it is suggested to place the middle of a piece of art 57 inches away from the floor – also the eye-level point for most individuals. If it's been placed above a sofa, then it should be at least 6 inches away from the top of the sofa. For ceilings less than 8 feet, it is expected that the walls be divided into 4 sections, starting all the way from the bottom up, and then have the piece of art hung in the third section. You can get stunning and breathtaking wall arts for your interior decor via this link: ArtFrill.