Cellucor or C4 is a brand which has its origin in Texas, USA. The company is the originator of different supplements, and C4 is one of its popular products. What you get is a supplement that will allow you to train at higher efficiency levels, while helping you burn body fat. If you want to look ripped and going to the gym is just not working out, you will want to read our C4 ripped review below.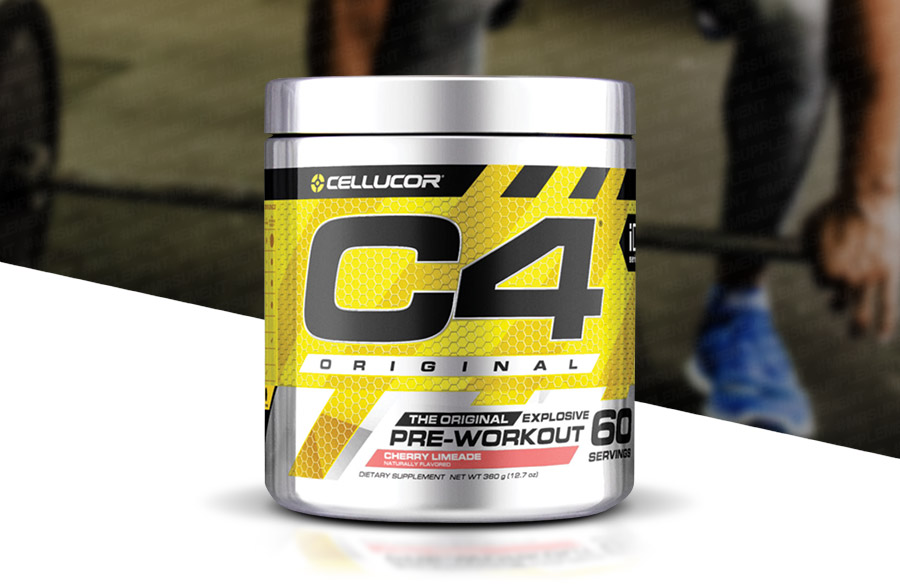 What we like about the supplement is that you have many different flavors, depending on what your taste buds prefer. Some of the flavors include fruit punch, fruity rainbow blast, raspberry lemonade, icy blue Razz, just to name a few. The originators are careful not to make the taste too sweet, and you will find that it is quite pleasant to take.
The C4 is a pre-workout supplement which comes in 30 servings. One serving equals a single Scoop, and you need to mix it with six fl. Oz of water. The best time to take the supplement is approximately 30 minutes before your workout.
One of the main things you should look for when buying supplements is the ingredients. What you will find in C4 includes: –
Green coffee bean extracts improve fat loss.
L-Carnitine Tartrate will give you energy and allow you to focus well. you also get the benefit of optimal fat-burning
Caffeine Anhydrous
Velvet bean seed extract improves hormone production
N-Acetyl-L-Tyrosine
CarnoSyn Beta AlanineThat will boost your Endurance
Arginine Alpha-Ketoglutarate to give you maximum strength
Vitamin C, B6, and B12
Minerals such as folic acid and calcium
Capsimax Cayenne food extract
Coleus Forskohlii root extract.
The last two ingredients are especially important when it comes to the burning of fat. You get the same amount of caffeine as you would if you were to take a standard cup of coffee. You will have high energy levels throughout your workout.
Looking at the ingredient list, you are sure to get an energy boost. The fat-burning abilities are also a significant advantage when it comes to C4 ripped.
Some users, however, feel that a single scoop will not give you the full benefits. You are better off experimenting to see what works well for you. Some people think that two scoops are more beneficial. We would, however, strongly recommend that you follow the manufacturer's recommendations. The originators have taken time to do proper tests, and that is why they recommend a particular dosage.
Do note; overdosing can lead to specific problems for those who may have issues with some of the ingredients. For instance, some people will not react very well to an overload of caffeine. The manufacturers do not share the exact dose of each component because of proprietary issues
Final Thoughts
C4 is a supplement, and you should not think it can replace the hard work you need to do in the gym. Also, make sure you talk to your doctor before using any supplements.