When it comes to security, there is little doubt in the fact that technology related to it is constantly changing. The systems that we used to put in place a few years ago have become outdated today, and the same trend is going to continue in the years to come. And it's also necessary, because as security challenges become complicated, so should the technologies developed to deal with them. There's no other way.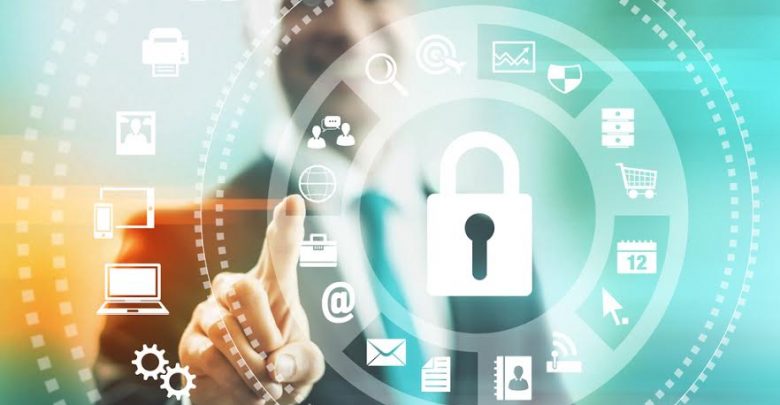 In such a situation, you must keep yourselves updated with the latest changes happening in the world of security technologies. Here we're going to introduce you with six such changing technologies that are taking the security ecosystem to the next level. Let's begin:
#1. SSL Security
Today the utmost importance for businesses of all sizes is HTTPS. If your website is still loading on the default HTTP protocol, you're at a much higher risk of facing a cyberattack than most other businesses. Not only you, but your customers can also be targeted because the data that's sent by them to you (i.e., usernames and passwords) can be stolen easily. The only way to prevent it from happening is by installing an SSL certificate, which makes your website load over HTTPS. If you are a blogger or having a single domain, then you can think about a positive SSL single domain certificate. The HTTPS protocol not only protects your site from a variety of attacks but also encrypts the data being transmitted between your server and the computer of your customers so no one can steal it by capturing the data packets in transit.
#2. Artificial Intelligence
Artificial Intelligence – or AI, as it is popularly known – is affecting almost every area of our lives today, and security is no different. It's the security landscape from attack detection to the improvement of security systems to vulnerability management. Given below are a few examples of how AI is helping in boosting the security of enterprises around the globe:
Machine Learning (ML) technology is helping in the quick detection of cyber threats. By analyzing the data and information that comes in and goes out of your organization, ML-based algorithms can predict the potential attacks in advance with much accuracy.
Biometric authentication systems – Biometric authentication has also benefited from the advent of AI. Developers of these systems are now using AI to eliminate the imperfections that exist in Biometric authentication systems.
There are thousands of vulnerabilities in our cybersecurity landscape. Detecting and fixing all of them is a difficult task for a company of any size. However, AI is helping in that task too. Modern AI-based tools can scan the devices across an organization to find out the vulnerabilities that exist.
That's just the tip of the iceberg. AI is also redefining cybersecurity in many other ways, all of which can't be discussed in a single article.
#3. Biometric Iris Scanners
The third changing technology that is taking security to the next level is that of Iris scanners. Currently being used mostly in mobile devices, Iris scanners are also coming slowly but steadily to the enterprise and other places as well. It's no secret that dealing with passwords is something that most of us find difficult, thanks to the large number of user accounts that we need to create nowadays. Biometric devices are emerging as a potential solution to this problem, as they allow authentication by recognizing the fingerprint or iris of our eyes. Iris is emerging as a more reliable biometric authentication method because, unlike fingers, it remains free from wear and tears throughout the life of a person. Therefore, Iris scanners are also among those technologies which are rapidly finding their way into the security systems of many companies
#4. Robotics
Robotics is not as deeply involved in the security ecosystem now as other technologies mentioned on this page. Still, the way it's evolving rapidly is making it more and more relevant for that use case. In the coming days, its participation insecurity is only about to increase, because various companies around the globe are developing new robots for this purpose. For instance, a Silicon Valley-based startup called Knightscope recently unveiled a K5 Robot that can predict and prevent crime. Similarly, other companies are also working on robots that can help with various purposes related to security.
#5. Patient Identification
If we talk about healthcare, patient identification is an area of technology that is continually evolving to improve the protection of user data while ensuring easier identification of patients at the same time. Generally, the data in the healthcare industry isn't kept as securely as it is kept in other industries, which increases the risk of fraud in patient identification. However, new identification systems based on Biometrics and other latest technology are providing a solution to this problem by protecting the data while providing easy data access to the right users at the same time.
#6. Drone Surveillance Systems
Finally, drone surveillance systems are also among those technologies that are taking the security ecosystem to the next level. Governments worldwide have already started using them for the security of citizens, and businesses are also using them now to ensure the safety of their offices, events, townships, homes, and much more. In many cases, they're being used in combination with CCTVs to cover the entire area. In many places, they're also being used as an alternative to CCTVs, depending on the requirements of people.
Conclusion
These 6 changing technologies are evolving at such a rapid pace that it's difficult to predict the industries in which they'll be making their presence felt in the coming days. It won't be an exaggeration if we say that they're going to be omnipresent. Therefore, if you're a leader, you, too, should be aware of them. Please share your thoughts about the discussed points in the comments below.