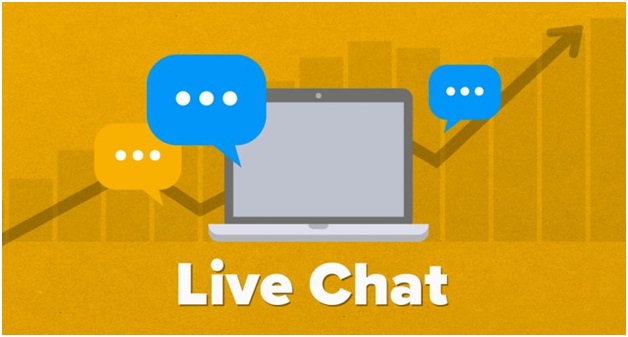 The quality of customer service you offer can be a boon or bane to your business! It plays a crucial role to establish a stronger connection with the prospects for the whole lifespan of a company.
Unlike the previous advances such as international call centers, phone trees, etc. online live chat has enormous potential to deliver quality customer service. Below are the five ways how this customer support system assists your business-
Live Chat Helps To Increase Customer Retention
In today's digital world, your customers won't wait for hours to get an answer through outdated methods such as filling out a form or submitting a question. They want a quick and clear response. Live chat is one of the most immediate forms of communication available to deal with online customers.
After getting quick responses, they are more likely to share positive experiences about your company. It not only brings new audience on board but also keeps the existing customers stick to the brand. If you manage to offer good service through live chat for the first time, you may get a customer for life.
It Provides You With An Insight Into Reports And Analytics
Though you can enhance the customer experience through business text messaging, phone calls, emails, etc., live chat has its own perks. All other forms of customer support systems provide a limited ability to review staff performance.
With good quality live chat, you can view all sorts of custom reports and chat histories of all your agents. This type of data lets you know how many visitors your site received, the number of chat requests ignored and accepted, etc. This array of visitor metrics helps you implement better marketing strategies to drive traffic. Also, you can monitor agent performance, adjust staffing, and training to improve customer experience.
It Enables You To Discover Customer Pain Points Better
A pain point is an unaddressed or unsolved customer query or problem. With the traditional support systems, such as phone calls or emails, sometimes it becomes difficult to solve the customer's queries.
By using live chat, you have access to all chat histories that can be searched, sorted, and filtered. This way, you can easily discover the needs, problems of the customers and find ways to resolve them quickly.
It Is Convenient To Use For Customers
Live Chat is convenient to customers for a number of reasons such as-
It helps them to connect with an agent instantly, without any hiccups. They don't need to dial numbers over and over again to get in touch with the company representatives.
Since it is easier to guide a customer via text instead of voice, you can save the conversation for future references. Further, you can also share links through live chats.
Customers get their purchase-related queries answered instantly without any delay.
It Is A Cost-Effective Customer Service Solution
Traditional customer service systems such as phone support can be costly, both in terms of per-hour costs and toll charges. However, live chat doesn't cost much more than an email provider and is cheaper than a phone support system.
This is due to the fact that live chat enables team members to multitask and assist several customers at once. With proper training, the agents can handle even three or more chats simultaneously. It requires few live chat agents to serve the same number of customers as a large team of phone support. In this way, this customer support system helps companies to save on personnel costs.
Conclusion
If your goal is to provide a good customer care service and boost revenue, live chat is the best option. Implement this feature as per your business requirements and increase your profitability while enhancing the customer experience.