The Plaza at Oceanside Pompano Beach is not your typical condo. In fact, it is not a beachfront condominium but it still offers great views of both the Atlantic Ocean and the Intercoastal Waterway. It is a 17-story building that takes pride in almost 40,000 square feet of amenities both indoor and outdoor. You can roam around its lounge, spa, club room, and its very own wine vault.
South Florida's oceanfront is unlike any other – a long stretch of fine white sand, crystal clear waters, and a tropical climate to match. No wonder it is a favorite tourist destination and real estate market. Add to that the fact that you can have the best of two worlds – a relaxing stay at the beach and world-class shopping and dining experience.
Want to know which condominiums you should invest in? Here are 5 of the hottest properties in the South Florida area.
One Thousand Museum
Designed by the famous Zaha Hadid, One Thousand Museum is easily a condo unit worth investing in. This 62-story ultra-luxury condominium is found in Downtown Miami offering a view of the Museum Park. It only offers half-floor and full-floor units which can be as large as 16,000 sq. ft.
It boasts of a double-height aquatic center and a world-class fitness center. Residents can fully experience relaxation in this property thanks to its own spa and plunge pools.

Grove at Grand Bay
In spite of being built 3 years ago, Grove at Grand Bay is still part of the condominiums to invest in. By just looking at the twisted buildings, you already know that this luxurious condo will not stand for anything less. Some of its amenities include a pet spa, a tennis court, and even a rooftop swimming pool. You can also hold outdoor and indoor events with a full butler staff for support.
Even though there are two buildings at the Grove at Grand Bay, there are only 95 residential units available. Nonetheless, each residential unit has its own terrace, summer kitchen, and 12-foot ceilings.
The Residences at Mandarin Oriental Boca Raton
Joining the new condos in Miami is The Residences. This new luxury condominium is set to finish in 2021 with 85 luxury units. Since it has fewer units than your usual condominium, rest assured that each unit is spacious and equipped with the best appliances. The property also has its own spa, club room, and a private movie theater that residents will love.
Eighty-Seven Park
Eighty-Seven Park is one of the newest condos in the block. It's so new that it hasn't even finished construction. But because it promises a luxurious oceanfront condo, it has sold over 80% of its units.
The condo is set to be completed by the summer of 2020. It is expected to have a 2-acre private park where a full-time botanist will be on-site. Apart from that, it also boasts of a juice bar and a wine bar named Enoteca. Enoteca is said to offer over a hundred different wines.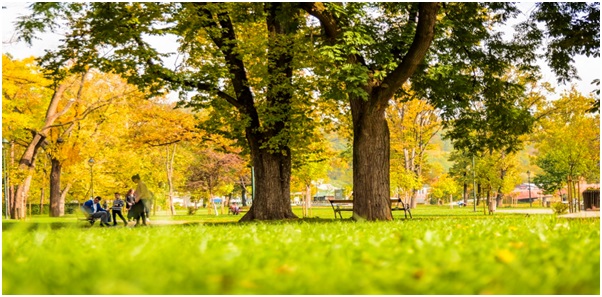 Four Seasons Residences Fort Lauderdale
And last but definitely not least is Four Seasons Residences. Just like some of the condos on the list, this extravagant condominium is set to open in 2020. It has a total of 90 residences and 130 guest rooms. Residents get to enjoy full butler service and all amenities found in the property. This oceanfront property also has its own yachting services to complement its location.