An equipped kitchen is everyone's need where one may feel comfortable and cosy while cooking. If the kitchen does not have all of the essentials, it may feel empty even if it is well decorated. Every time a person changes an apartment or buy a new house, they go through this routine of renovating the kitchen and equipping it. It depends on every individual that what kind of appliances they need in their kitchen. Every person has different needs, for instance, one may need all of the cookware, and on the other hand, one may only need a microwave oven to heat their leftover pizza. However, there are some appliances every starter kitchen needs.
Stove:
The stove could be the most important or essential appliance that a kitchen needs without a stove how can you call it a kitchen; every time you need to cook something or even boil the water for your pasta; you need a hot burning stove.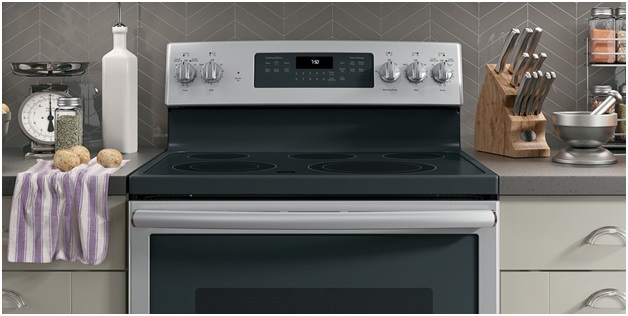 The stoves have become more advanced, and every company tries to make something new to make it stand out from others. If you have a small kitchen and you are trying to make the most of it, you should go for the single burner stove; it will save you some space for your coffee maker, and you can start the day energetically with your daily caffeine dose. For a small place, you can also go for the induction stove as well, which is very safe for the children as well.
However, the cooking range is also an option for you if you have a kitchen that looks empty with your regular stove. The cooking range will help you cook almost everything; whether you are having a family get-together, or you want to hang out with your friends at your place, a stovetop griddle pan can go on your cooking range so you can grill some sausages.
Microwave oven:
The microwave ovens are time-savers, and they are super easy to use even if you don't have any experience of cooking. The microwave ovens can save you time for your reading or watching the game, and you don't have to re-cook everything once again on the stove. There are different types of ovens. You can check out reliable microwave according to your requirements.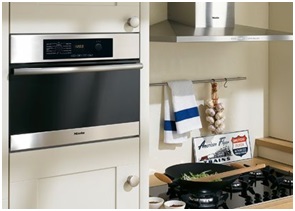 Solo Microwave Oven:
Solo microwave ovens are basic models. It has only one electron tube which generates microwaves to produce microwaves. These ovens are suitable for bachelors or two-member family.
Convection Microwave Oven:
It is a microwave oven which used for heating; it has a fan that circulates the hot air to the whole oven for faster baking or cooking.
Refrigerator:
The refrigerator is essential for any kitchen; it does help you to keep up with the time; you can put leftovers in the fridge to save for a later time. Almost everything goes in the refrigerator that you have cooked with so much love. Moreover, you can put some ice on the lousy knee if you have a fridge; it does save your life sometimes. There are different types of refrigerators available in the market.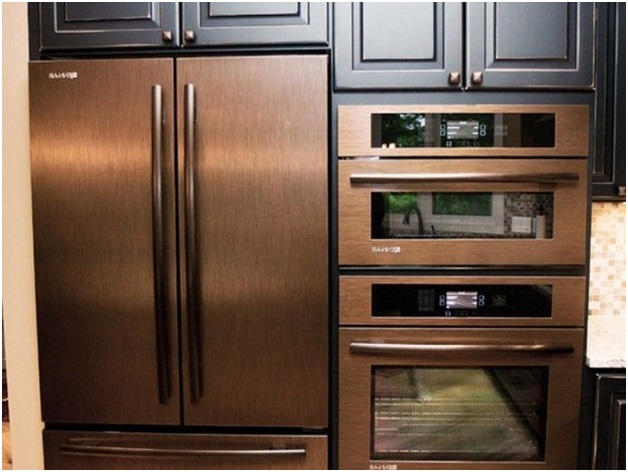 Freezer less:
If you need to save space in your kitchen, want to save money on your purchase, and the electric bills bother your financial situation, then you should buy a freezer less refrigerator.
French Door:
These refrigerators have become very popular with the passage of time. Since you don't have to waste your time in accessing your food since they have more great shelves, drawers, ample pockets and the adjustable top shelves also help in storing the items which can't be done in small compartments. Storing all of the condiments in the door makes it easy to access them since they won't get shoved to the back of the refrigerator.
Bottom Freezer:
Like French Door refrigerators, these freezers are a little fuller than some of the other models available, which make them great for large families. Since the fridge is at the bottom of the refrigerator, it is easily accessible; moreover, it has drawers instead of shelves, so you don't have to worry about your food getting pushed to the back.
Related Tips:  To make your iced coffee easily or other drinks, you can check out best margarita machines.
Food Processor:
A food processor is a multipurpose kitchen appliance, and it can be used for shredding, slicing or grinding almost any food. The food processor helps in the kitchen since several recipes require the use of food processor, food processor includes blender, mixer, mincer, and stand mixer. You can use it for different purposes, for instance, the mincer can be used to the meat finely for your burger patty. Moreover, the blender can help you blend your favourite protein shake and with the stand mixer; you can knead or mix some ingredients. The food processor is a super essential appliance that you should have in your kitchen; otherwise, your recipes will not be able to give you the desired outcome.
Dishwasher:
What if you have cooked a delicious meal, but now your kitchen is a mess, and you don't have any time to do the dishes; all you need is a dishwasher. The dishwasher is something most people don't realize that they need it but trust me; it is one of the things you count on. However, some different types of dishwashers are designed for different types of kitchens.
The Versatile Freestanding Dishwashers:
The freestanding dishwasher is one of the most common dishwashers being used by people. Every person looking for a standard dishwasher goes for this kind of dishwasher. The good thing about these dishwashers is that they can be fit under the counter or you can place them in their designated place.
Portable Dishwasher:
If you have a rental property and there is no dishwasher fitted in the kitchen, and you can't bear to be without a dishwasher then you can consider buying the portable dishwasher. The portable dishwasher is also known as a bench-top dishwasher or countertop dishwasher. However, there is a downside of a portable dishwasher that they have the minimal capacity, and you cannot put every utensil in it.