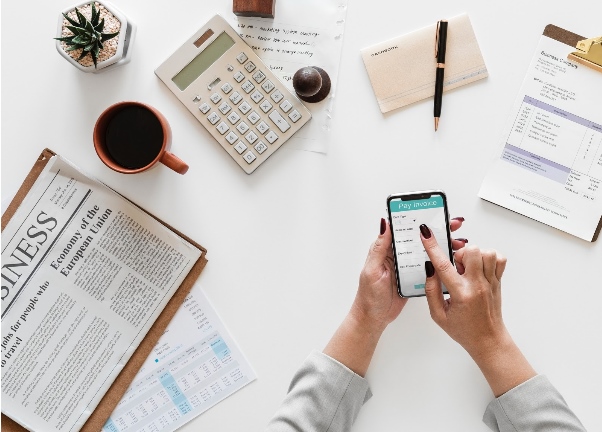 Starting a new business can be extremely rewarding. Not only can you build a great financial future, but you can also have more control of your schedule and spend more time doing the things that are most important to you. However, if you want to ensure that your business is successful you need to start off with the essentials. Here are 5 things that every new business should have.
Logo
If you want to leave a lasting impression on your audience it's important that you have a great logo. The best logos are simple, scalable, memorable, and relevant to the services and products you offer. Not only will a logo create brand recognition, but it will also ensure that your company looks well-established.
If you're interested in hiring a graphic designer to create your logo there are several things that you should consider. Does their style suit your particular project? Is their work consistent? Is their design process thorough?
Website
In this digital age, it's essential that people are able to find you online. This means that you need to create a website for your business. A website can be an excellent marketing tool. It's cost-effective and it further establishes your credibility.
The best websites are user-friendly, contain valuable content, and they communicate what your brand is all about. And the good news is, you don't have to be a professional designer to create an engaging website. There are several sites that give you access to drag and drop design tools which make it easy to create the look you want. If you choose to hire a designer, make sure that they have a significant amount of experience working with niches like yours.
Business Cards
While your potential customers may spend a lot of their time online, you should also be prepared to meet them in person. In these instances, it's a good idea to have your business cards on hand. These marketing tools are affordable, create a great first impression, and show that you're serious about your products or services.
The key to creating the perfect business card is to include all of your contact information. You should also make sure that the design matches your overall brand. This means that the colors and fonts should match that of your logo and website. Remember, this is where your unique brand has the opportunity to shine.
Business Card Magnets
While business cards can be a great way to make people aware of your company, there's always a chance that they may lose the card or even tuck it away in their wallets and bags. So if you want to ensure that your business remains on the tip of their brains offer the business card in the form of a magnet.
People love free stuff–even if they are simple business card magnets. The best thing about the business card magnet is that it's interactive. Most people will stick it to their refrigerators and other objects in their homes. Not only will they think of your company every time they see it, but whenever their friends and family visits their home, it will be a form of advertisement.
Newsletter
Another great way to ensure that your potential customers never forget about you is to start an email marketing campaign. This online marketing method requires you to send out newsletters to people who sign up to receive communication from you. Typically they'll enter their email address on your website in exchange for free information or products. As long as your offer is something of value then this is extremely easy.
The best thing about starting a newsletter is that it gives you the opportunity to build a relationship with your audience. Your company comes across as more human. This is especially when you take the time to personalize the emails with their names. You can also update them about your newest products, services, and upcoming giveaways from time to time.
Conclusion
There's no doubt about it, starting a new business can be challenging. However, if you have great tools at your disposal, such as the ones that we've just discussed, it can make the process a lot easier.