Moving house can prove to be a big ordeal. From finding a buyer, to packing all your stuff, and choosing reliable house movers, there is a lot to be done.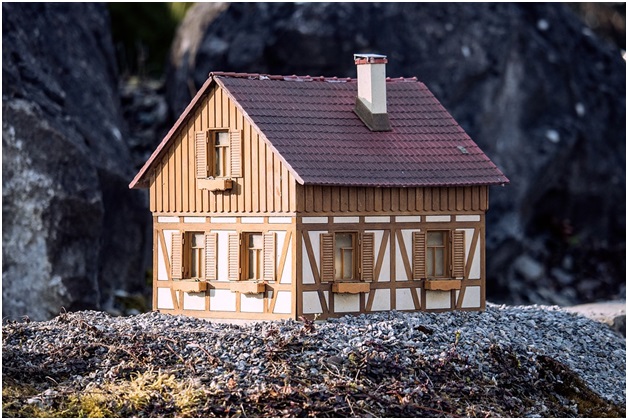 Things tend to get a bit more stressful if your new house is smaller than your current one. If that is the case you will also need to devote a considerable amount of time and energy to filter out what you will be taking with you, and what you can do without, as naturally you cannot manage to fit everything if you are downsizing.
The following 4 tips can be really helpful if you are going to move to a smaller house.
Be Practical About What You Need & What You Don't
It is a good idea to start off by making a list of items that are indispensable. Go around the house, open your wardrobes and cupboards, and list away what you really feel you will still need or use in your new house. Then, by elimination, any other items that do not make the list are potentially useless.
If you are going to have two bedrooms instead of three, you can get rid of the extra bed, mattress, and furniture. If you are moving to an apartment, you will not need the garden tools you currently own.
If your new kitchen is considerably smaller you may wish to avoid moving all of your current pots and pans, dinner sets and glassware, but rather only pack basic needs.
You will be amazed at how many things you can do away with. By thinning out your belongings in this way you will be saving a lot of space in your new house's limited space.
Sell, Donate, Recycle or Dump Unwanted Stuff
The options are varied, and the choice will depend on your time and the items themselves.
Some items may be reused, and so you may wish to consider putting them up for sale online, or else, donate them to charities or to any friends who might make good use of them.
You may wish to organise a house sale so as to try to sell as much of your unwanted stuff as possible in a couple of days time. Any stuff that does not get sold can either be donated or dumped.
Make a Plan Based on Your New Home's Layout
It's a good idea to make a plan, whereby you try to allocate different items and furniture to the various rooms in your new house. This will help you foresee what can really fit in realistically in your new house.
This plan can be complemented with the labels you place on the boxes once you start packing your stuff for your house move. This is a great way to organise yourself once the boxes start to be taken to your new house as you can instruct the movers to place them directly to a particular room as delineated on the label, rather than end up with all of the boxes in the front room!
Become More Organised
Try to learn how to be more organised. For instance, if you have items cluttering your home at the moment, chances are that they are going to clutter your new house all the more, since the space there is going to be even smaller. Such small items should be organised neatly, so that you can find a place where to store them neatly.
At times there are items that can take up much less space if you only think of it. Photo albums and photo frames, CDs and DVDs are one such example. You may wish to consider digitizing as much as possible, or invest in a digital photo frame rather than a dozen frames.
Books are another example. If you are a bookworm, and in your current house you had a gigantic bookcase, or several shelves loaded with books, you might wish to consider whether you will have room for all those books in your smaller house. You may wish to consider this prior to packing all those heavy books, and possibly invest in an e-book reader.
Conclusion
These 4 key downsizing tips can be of great help to make your house move less time consuming, stressful and worrying.
It may be a bit difficult to let go of some things, but at the end of the day it is better to be wiser and more organised before moving house, then end up with too much stuff cluttering your new house, and making it feel suffocating rather than welcoming!