Many soon-to-be moms feel overwhelmed because there are several things they need to take care of a baby. And this stress does not do any good for the mother or the child. A baby shower is a perfect opportunity to give a new mother what she needs and something super adorable!
Baby shower gifts are especially important to get right for moms who are going to get their first child because they are usually very clueless and do not have anything that they can use as hand-me-downs from the previous child.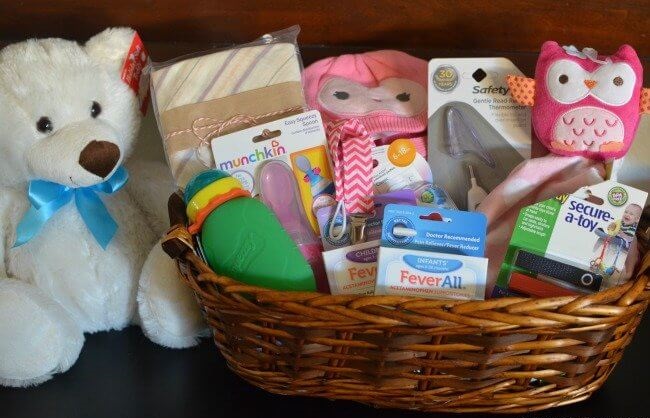 Here are some exciting and useful baby shower gift ideas for new moms who will become mom's favorite in no time!
Waterproof diaper backpack
One thing that every parent needs at one point in their lives is a waterproof diaper backpack. Why? The reason is that diapers will become an essential part of their lives that they cannot live without. So why not gift the new mom a bag like this stylish Land diaper bag backpack from Bluebird Baby that is waterproof and can hold multiple diapers, amongst other things?
White noise machines
Many new moms will face the problem of putting their babies to sleep because of noises that they have no control over. DOHM noise machines are a type of sound-making equipment that creates a soft "noise." Putting a baby to sleep with a white noise machine turned on will help them get used to other background noises.
Baby monitors
Many baby monitors in the market help parents to be aware of their baby's current status, even if they are not in the same room. There are sound and baby video monitors for sale that will be a perfect gift for any new mom or dad. The Owlet Monitor Duo reassure you that your baby is safe while they sleep.
Foldable and lightweight strollers
Joolz foldable baby strollers are the new "it" product in the baby industry because of the fast-paced life that everyone lives in today. A new mom can quickly unfold this lightweight stroller and put their baby in for a quick walk or errand.
Baby food processor
Babies will not eat formula forever. And one cannot fully trust the baby food we that get in the shops. The Nutribullet baby food processor can help a new mom to make her baby's food with ingredients she wants to add and will not need to worry about what went into it.
Playmats for active babies
Babies learn to crawl and move around in no time. Thus, it is never too soon to gift a new mom an excellent quality playmat so that she will not need to worry about their baby wandering on the cold hard ground. Lovevery's award-winning debut product includes everything you need in an activity gym
Soft baby blankets
Babies need to stay warm at all times. Baby blankets are a standard gift that many new moms get on their baby showers, but every baby needs a cover, and one might not be enough. Always make sure that the quilt is soft, warm, and does not contain any possible allergen materials. Get the best one from sheepdreamzzz.org.
Comfortable car seats
Whether it is to the pediatrician or their grandparents' home, traveling in a car is something new parents and the baby cannot avoid. GracobabyCar seats will keep the child safe while traveling. Thus, giving the new mom a car seat for their baby shower is a gift idea that will never go wrong.
Keepsake box
New moms are likely to be obsessed with their first child. So, giving them a personalcreationskeepsake box where they can store keepsakes like a lock of hair from their first haircut, and the like, is the perfect gift idea for a sentimental parent.
Relaxation kit for the new mom
Who said baby shower gifts should only be for the babies? Mothers will need some self-care time after all the babysitting that they do. Relaxation kits with bath salts and other aromatherapy products will make up for a gift that the new mother will appreciate to the fullest!
Conclusion 
All of the gift ideas given above are both fun and useful for news and show how loved they are. Remember that a thoughtful gift goes a long way.