Raksha Bandhan has always been synonyms to the immense love, care, and concern of sisters for their brothers, and the undefined promises and unspoken words of brothers for their sisters. This yearly zestful occasion is celebrated to honor such a beautiful relationship. Even after living apart from each other, the charm of this bond never fades. So, on the coming Raksha Bandhan, make your partner in crime feel special through your sweet gestures. Send Rakhi online to your brother's location and make him realizes that his sister will stick to him whatever the situation will be.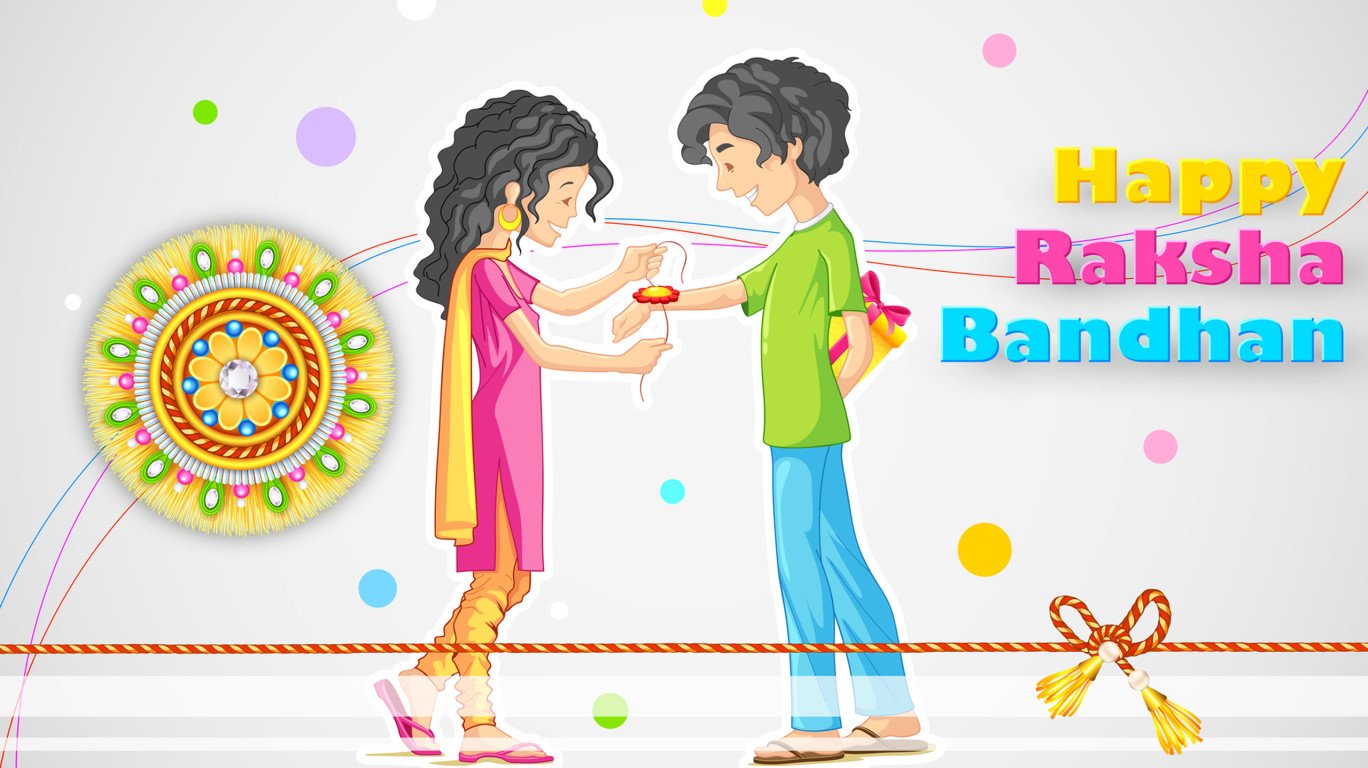 Sometimes, dealing with the situations and the mindset of your brother and sister becomes somewhat difficult. This may be due to the difference of opinions or the difference of gender, but whatever the reason will be; this will result in your disconnection from your siblings heartily. So, try to sort the things out as soon as possible before it gets so stretched that your bond may break.
Every relationship has its own boundaries within which everything is perfect. But, as it starts crossing the limits, then things begin to get worse. So, here are some measures listing below which can be your ultimate solution to be closer to your siblings.
Let what happen on childhood stay there
Don't glut your heart with past experiences. Leave all the misunderstandings and fights of childhood graved there. Don't guilt yourself for stealing your brother's sweater or throwing your sister's doll.
Surprise your siblings with your new avatar
If your brother does not like any of your habits, then on this Raksha Bandhan gift him your changed nature. Also, in the case of brothers, if your sister does not like anything about you like your smoking habit, then this year, quit this habit of yours.
No need to be a family mole
Don't ruin the beautiful bonding of yours with your siblings by back bitching. If your brother or sister is sharing something to you about personal life, then it's better to keep it up to you only. Backstabbing is not the case here.
Think before you speak
There have been many incidents where you have taunted your sister about her dressing sense and her looks, and also sisters have sometimes asked the brothers about his habits and other things which might hurt him or her sometimes. So, with the growing age, improve your talking habits.
Don't choose topics that differ in opinion
If you and your siblings have different opinions and mindsets, then it's better to choose such topics for discussion that do not end with a fight. Avoid conflicting topics like politics, games, and others on which your thoughts do not match with that of your siblings.
Be more friendly and less siblings
If your sister is younger, then the best way to reduce differences is to be her friend. Don't boss her always. Defend her in public and make her understand the things in private. This same is applied in the case of sisters. Do not always make your brother feel uncomfortable. Try to understand his situation.
Spend some quality time together
Whether you are living together or you meet twice a year on vacation or holidays, the foremost thing to do is to have at least two meals of the day together. This will give you both sometime together so that you both can open up to each other about the problems.
Don't compare your bonding with others
If you are having some problem in your bonding with your siblings, then instead of comparing your relationship to other siblings, try to find out the problems and start working on it. This will help you to maintain a healthy siblinghood.
Every brother-sister relationship has squabbles and bickering. But, as you grow up, the only thing that every brother-sister duo wants is a decent and healthy relationship in which you can share each and everything of heart with your loved ones.
With the approaching Raksha Bandhan, shower your love to your brothers with some amazing Rakhis and Rakhi gifts. There are many online stores that offer heavy discounts on Rakhis and other items. With this, they also offer same day Rakhi delivery services through which you can send Rakhi gifts easily to any location across the world. One such online Rakhi store is Rakhi.in. So, quickly log in to the website and place your order.